I Will Visit Tinubu In Aso Rock Again And Again – Makinde Reveals Why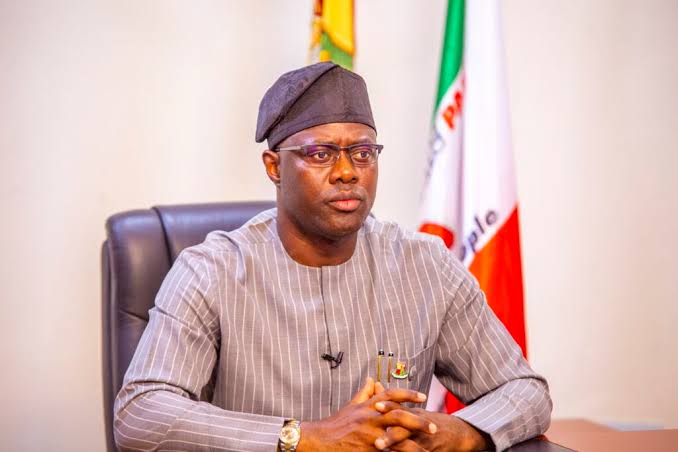 Governor of Oyo State, Seyi Makinde, said on Friday (today) that he will visit President Bola Tinubu in Aso Rock, Abuja, again and again in the interest of the people of his state.
Makinde stated this amid criticism of him and a group of four other governors and ex-governors elected on the Peoples Democratic Party (PDP), popularly known as the G-5.
Naija News reported earlier that Makinde (Oyo) and former PDP Governors including Nyesom Wike (Rivers); Okezie Ikpeazu (Abia); Ifeanyi Ugwuwanyi (Enugu) and Samuel Ortom (Benue), were in Aso Rock on Thursday, June 8, 2023 to meet President Tinubu.
Following a backlash, the Oyo State Governor has, however, insisted he will continue to go to Aso Rock to seek a refund of money spent on federal roads in the state from the President.
Though details of the PDP chieftains' meeting with the incumbent president are still sketchy as of reporting time, the politicians have been lampooned from different quarters.
Recall that Tinubu was elected president on the platform of the All Progressives Congress (APC).
Speaking, however, on Friday while flagging -off the dualization of Akobo Ojuirin/Odogbo Barracks to Olorunda Abaa junction by N O Idowu Comprehensive College in Ibadan, Makinde said he will continue to visit Aso Rock in Abuja.
The Oyo State Governor explained that his going to Aso Rock, the seat of federal power is with a genuine reason even though some people are criticising him for doing that.
Speaking further, Makinde during the flag-off event, announced that he has named one of the roads in the state after the former governor of Rivers State, Wike.
He declared that the road between Idi Ape in Ibadan North East local government area up to Olorunda Aba in Lagelu local government area be known as Nyesom Wike Road.
He added that he will not hesitate to pay compensation to owners of property affected by the road construction, urging the people to cooperate with the contractor to complete the road on time.
Makinde said: "I will continue to go to Aso Rock to push for the refund of the money we spent on the roads. The Chairman of Lagelu, if you continue to come to us, I will continue to go to Aso Rock for a refund.
"Let me announce that Idi Ape to Olorunda Aba has been named as Governor Nyesom Wike Road. The road that stretches from Idi Ape to Olorunda Aba.
"The people of Olorunda Aba, you have endured but relief is here. Any property that will go, we will promptly pay the compensation. The road will be completed within 12 months".