Ballon d'Or 2023: Organizers Announce Dates For Top Nominees Unveiling, Award Ceremony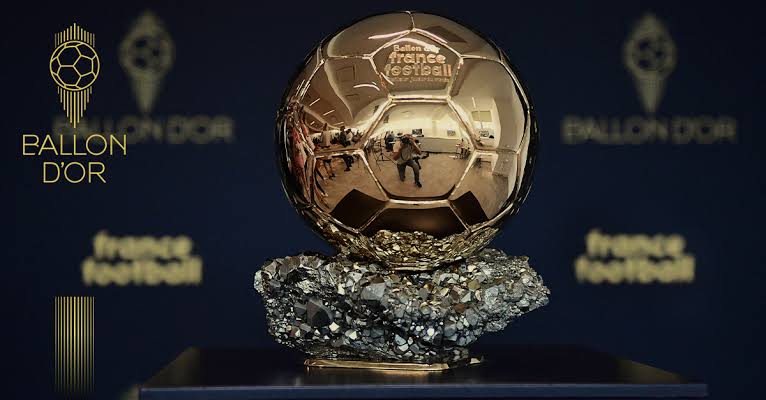 The 2023 Ballon d'Or award nominee list will be unveiled on September 6, organizers of the annual individual player award revealed on Friday (today).
According to France Football, this year's award ceremony will take place on Monday, October 16, 2023.
Naija News reports that some of the top-performing players across football competitions' will be up in the nominee list for the prestigious honour.
The list of 30 players who will be gunning for the prize will be released as stated by the organizers.
Recall that the 2022/23 UEFA Champions League campaign will end this weekend, on Saturday, June 10 precisely.
Champions League trophy win is one of the determinants for the deserving player as the Ballon d'Or will take into account players' performances during the season.
Meanwhile, a former English Premier League player who played for Manchester United during his prime, Carlos Tevez, has predicted the club to win Saturday's UEFA Champions League final between Manchester City and Inter Milan.
Naija News reports that Man City and Inter Milan will battle for the European trophy tomorrow in Istanbul, Turkey.
Ahead of the final match scheduled for play at 8:00 PM on Saturday, Tevez predicted that Pep Guardiola's side will beat Inter Milan to win the UEFA Champions League trophy.
The former Manchester City attacker believes that his former club is deserving of the trophy having eliminated Real Madrid in the Champions League semi-final encounter.
Recall, however, that Inter Milan also knocked out AC Milan to reach the final stage of the competition.
However, Tevez thinks City will be too strong for Inter.
"City is the great candidate to win the Champions League," Tevez told ESPN's SportsCenter.
Naija News reports that Man City is hoping for a treble this 2022/2023 season, having won the Premier League and FA Cup.