Subsidy Removal: We Have The Numbers To Beat Down Fuel Price – Oil Marketers Reveal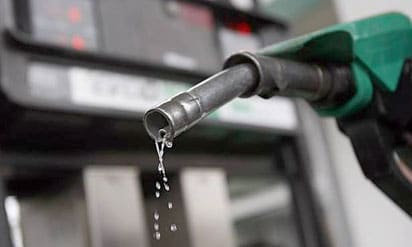 Oil marketers under the aegis of the Independent Petroleum Marketers Association of Nigeria (IPMAN) have revealed that they have the numerical strength to beat down the pump price of Premium Motor Spirit also known as petrol.
The submission from the oil marketers follows the recent removal of the fuel subsidy regime by President Bola Tinubu, Naija News learnt.
Tinubu had on his inauguration day declared the end to the regime of fuel subsidy in the country.
A declaration that led to the upward review of the pump price of petrol from N184 per litre to N500 per litre by the Nigerian National Petrol Company (NNPC) Limited.
According to the IPMAN President, Chinedu Okoronkwo, the association is in full support of the subsidy removal by the President because it is ultimately going to open the downstream oil sectors to more investors, which is a positive indicator for the industry.
Explaining how the association has the strength to beat down the pump price of petrol when the NNPCL has said Nigerians should not expect any reduction in price even with boosted local production, the IPMAN boss, at a news conference in Abuja on Wednesday, said the association has the numerical strength to force down the price of fuel once they start independent importation of the product.
This he said is one of the benefits of deregulating the downstream oil sector in the country.
Okoronkwo pointed out that the 2023 Budget made no provision for fuel subsidy and more so, subsidy payment is no longer justifiable.
However, he said the sudden announcement by President Tinubu caused panic in the oil sector resulting in fuel scarcity and a hike in the price of petrol.