Senate Under My Watch Was Not A Rubber Stamp – Lawan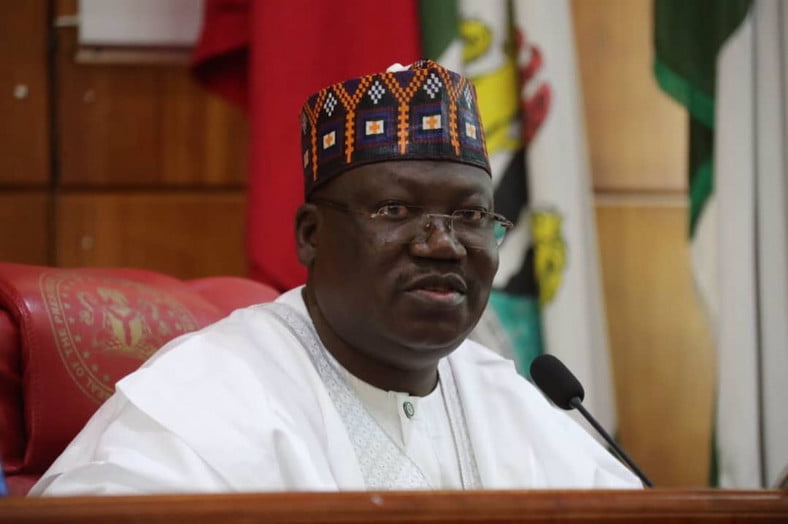 Senate President Ahmad Lawan has refuted claims by some Nigerians that the Senate which he presided over for the past four years, was a "rubber stamp".
The Yobe North Senator stated that the legislature was independent of the executive and worked for the interest of Nigerians, adding that Senate under him would be remembered for its legislation, representation, and oversight.
Speaking on Wednesday during a farewell meeting with the Senate Press corps in Abuja, Lawan said the legislature ensured that the executive arm of government worked for the citizens.
The Senate President added that former President Muhammadu Buhari signed over 100 bills in the past four years.
He said: "Just like we in the ninth senate said that we worked for the national interest, this senate press corps has also worked for the national interest. We can't ask for a better Senate press corps than this one.
"You reported those things that we have done and one thing I can say here is that you remain factual, you remain truthful in reporting whatever happened in the Senate.
"For us and particularly for me, this ninth national assembly, no matter what anybody will call it, we have done what we should do to ensure service delivery by the executive arm of government to Nigerians.
"At the last count, former President Muhammadu Buhari assented to about 112 bills in the last four years.
"Some of them extremely crucial and critical bills that have come to reform either our economy or the oil industry or our social environment or our electoral process, are things that we are very happy about and we have been able to achieve.
"This is an opportunity for us to commend you for telling Nigerians about us and what we do here exactly the way it should be."