Presidential Tribunal: Tinubu, APC Try To Stop INEC Staff From Testifying Against Alleged Rigging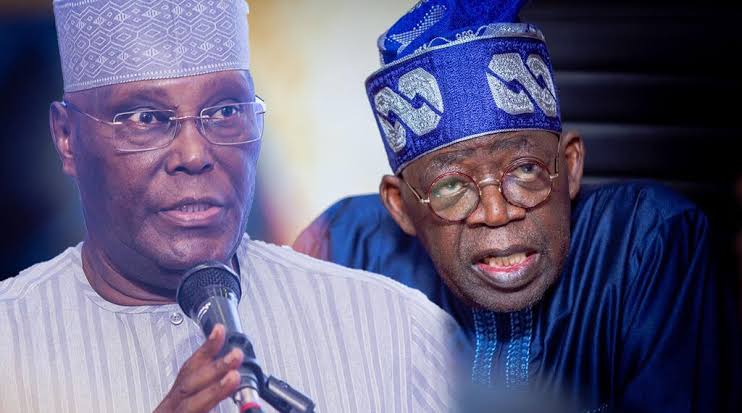 President Bola Tinubu and the All Progressives Congress (APC) expressed strong opposition on Thursday against former Vice President, Abubakar Atiku's attempt to use ad-hoc staff from the Independent National Electoral Commission (INEC) as witnesses in his challenge against Tinubu's win in the 2023 presidential election.
Atiku, in an effort to prove alleged irregularities during the election, had subpoenaed three INEC ad-hoc workers to share their firsthand experiences from the presidential election held on February 25.
He wanted them to explain how the election results were transmitted.
However, Tinubu, represented by Chief Wole Olanipekun, SAN, raised objections against the statements given under oath by the witnesses to be presented at the Presidential Election Petition Court (PEPC).
Tinubu and the APC were discontented because Atiku had not included these statements in his initial petition.
Olanipekun, SAN, referencing multiple legal provisions, contended that since Atiku, as the petitioner, had subpoenaed the witnesses, he should have included their sworn statements in the petition.
Olanipekun appealed to the court to reject the witnesses and dismiss their statements, citing a violation of the Electoral Act 2022.
The arguments made by Tinubu against the subpoenaed witnesses were also supported by Prince Lateef Fagbemi, SAN, representing the APC, and Abubakar Mahmoud, SAN, representing INEC.
In contrast, Atiku's lead counsel, Chris Uche SAN, urged the court to disregard the objections, calling them misplaced and misconceived.
He claimed that these objections were a deliberate ploy by Tinubu, the APC, and INEC to delay the proceedings.
Uche argued that it would have been impossible to include the statements of the subpoenaed witnesses with the petition because they hadn't been summoned when the petition was filed.
While the court initially paused to deliberate, upon resumption, the Presiding Justice of the Court, Justice Haruna Simon Tsammani, announced that the ruling on the objections would be reserved.
However, Justice Tsammani ordered that the testimony of the three subpoenaed witnesses should be heard and that the respondents be allowed to cross-examine them.