'Napoli Cut Down Price Tag On Victor Osimhen By €30 Million'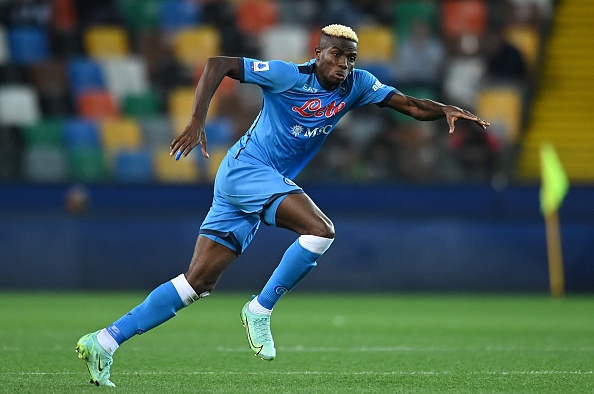 Napoli president Aurelio De Laurentiis has reportedly reduced the price tag placed on Nigerian forward, Victor Osimhen, from €150 million to €120 million.
Based on this, the reigning best striker in Serie A and the league's highest goalscorer in the 2022-2023 season could be more affordable for his suitors.
One of the clubs that will be very excited about this development are Manchester United who have been pushing for Victor Osimhen's signature for some weeks now.
The club's coach, Erik ten Hag has made signing of a striker a priority this summer and Osimhen is said to be part of the club's wishlist alongside Harry Kane of Tottenham Hotspur.
Initially, De Laurentiis insisted that Osimhen was not for sale this summer and there were reports that the club was trying to extend the contract of the 24-year-old striker. But a report by Man Utd News claimed that De Laurentiis has reduced the price tag on Osimhen by €30 million which could be an indication that the Italian champions are willing to let him go this summer.
With Napoli in the just concluded 2022-2023 season, Victor Osimhen had a remarkable season, appearing in 39 games across all competitions, scoring 31 goals, and dishing out five assists.
Despite being crucial to the squad winning their first Scudetto in three decades, Osimhen might exit the side this summer if Manchester United agree to pay the price tag on him.
Other top clubs that have shown interest in the Nigeria international include Bayern Munich, Paris Saint-Germain, Liverpool, Newcastle, Chelsea, and Real Madrid. But market speculators believe Manchester United are more serious about grabbing his signature.