Details Of Tinubu's Meeting With Akwa Ibom Governor Emerge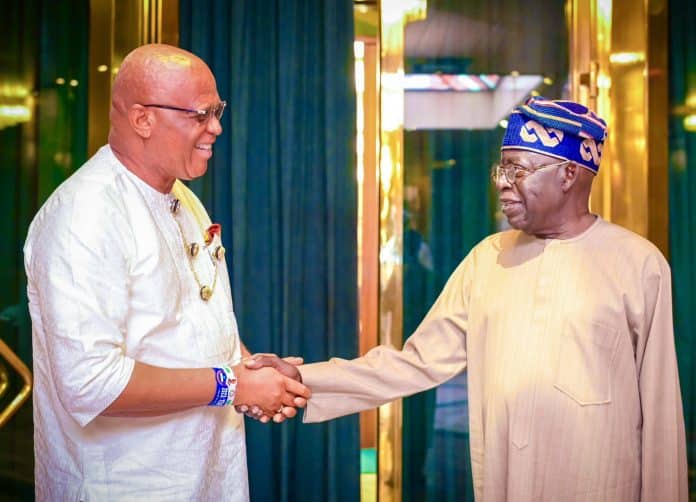 The details of the meeting between President Bola Tinubu and Governor Umo Eno of Akwa Ibom State have emerged.
Naija News earlier reported that the President met with the governor, who is a member of the opposition Peoples Democratic Party (PDP), inside his private office at the Presidential Villa, Abuja.
Speaking with State House correspondents after the meeting, the Akwa Ibom governor said the visit was to congratulate the President on his inauguration and to pledge their support for his administration.
Eno, who was not at the meeting of the Nigerian Governors' Forum (NGF) with Tinubu on Wednesday, emphasized the need to set politics aside and focus on governance.
The Akwa Ibom governor expressed his commitment to working with the Federal Government to ensure that the people of Akwa Ibom benefit from democracy.
He said: "We came to visit with the President, to congratulate him on the election and his swearing-in and to pledge our support, our commitment, and our loyalty to the President and the Federal Republic of Nigeria.
"Politics is over and governance has started. Akwa Ibom is an integral part of Nigeria, and we have to work with the Federal Government to ensure that Akwa Ibomites see the benefits of democracy."
Eno asserted that President Tinubu said he is looking forward to a cordial and constructive relationship with all the State Governors as they work to build a safe, secure, and prosperous Nigeria for the benefit of all Nigerians.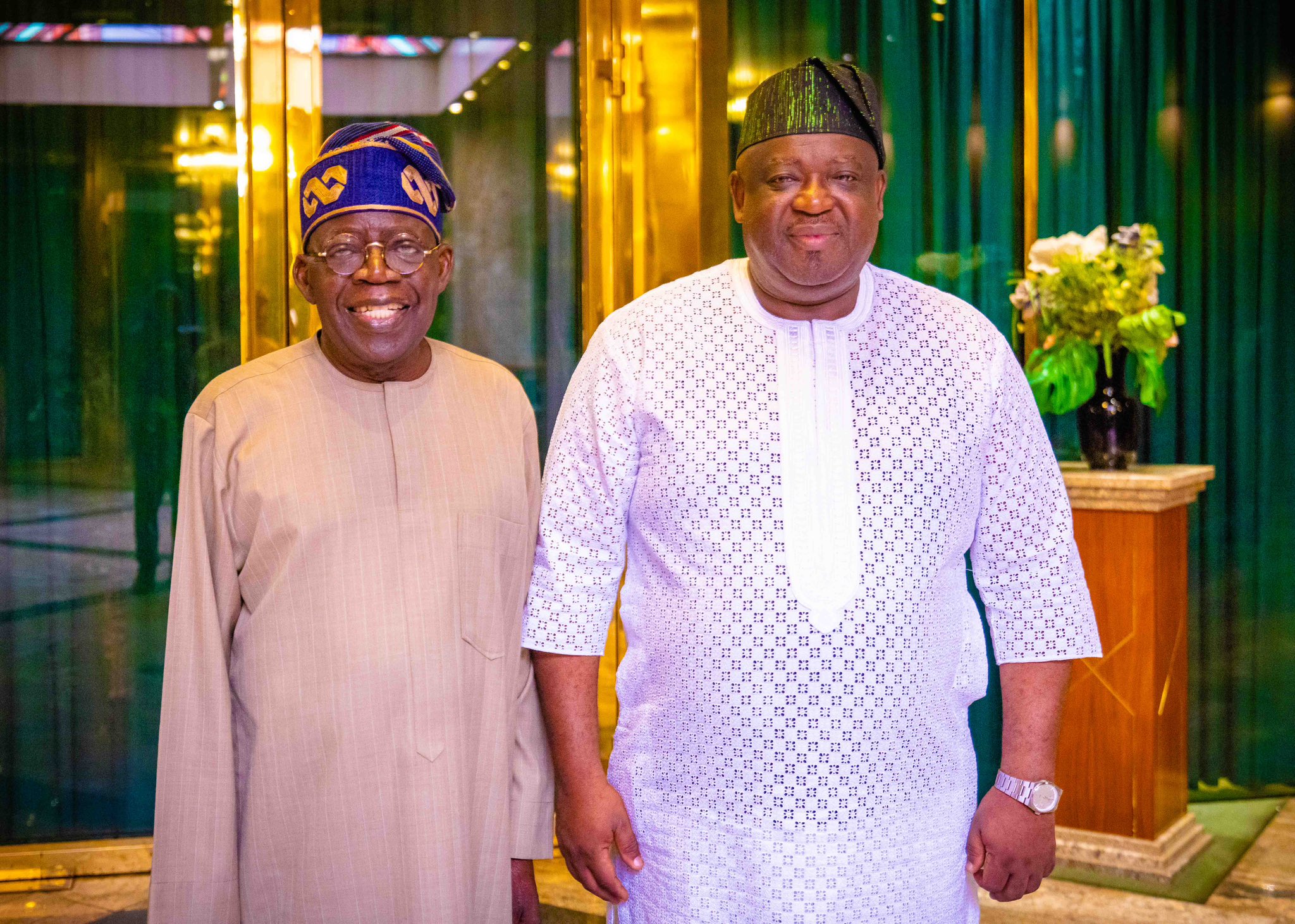 Eno discussed several areas where federal intervention is required, including the completion of the Calabar-Itu road, the development of the Ibom deep seaport, obtaining an export license, and establishing a free trade zone for Calabar airport.
He also highlighted the importance of strategic partnerships with the Federal Government to enhance the state's aviation industry and bring in spare parts for aircraft maintenance.
The governor also highlighted the initiatives undertaken by his administration to mitigate the impact of petrol subsidy removal on the people.
He revealed that palliatives had been distributed to Local Governments and expressed his intention to meet with petroleum marketers in the state to seek their cooperation in alleviating the hardships resulting from the subsidy removal.
The governor expressed optimism that President Tinubu would consider their requests and work toward the development and progress of Akwa Ibom state.
"We are looking at ways to support our people and shield them from the effects of the subsidy removal. As we get into early next week, you will see various measures we are going to put in place," Eno added.