Akeredolu: Ondo Govt Opens Up On Reports Of Governor's Sickness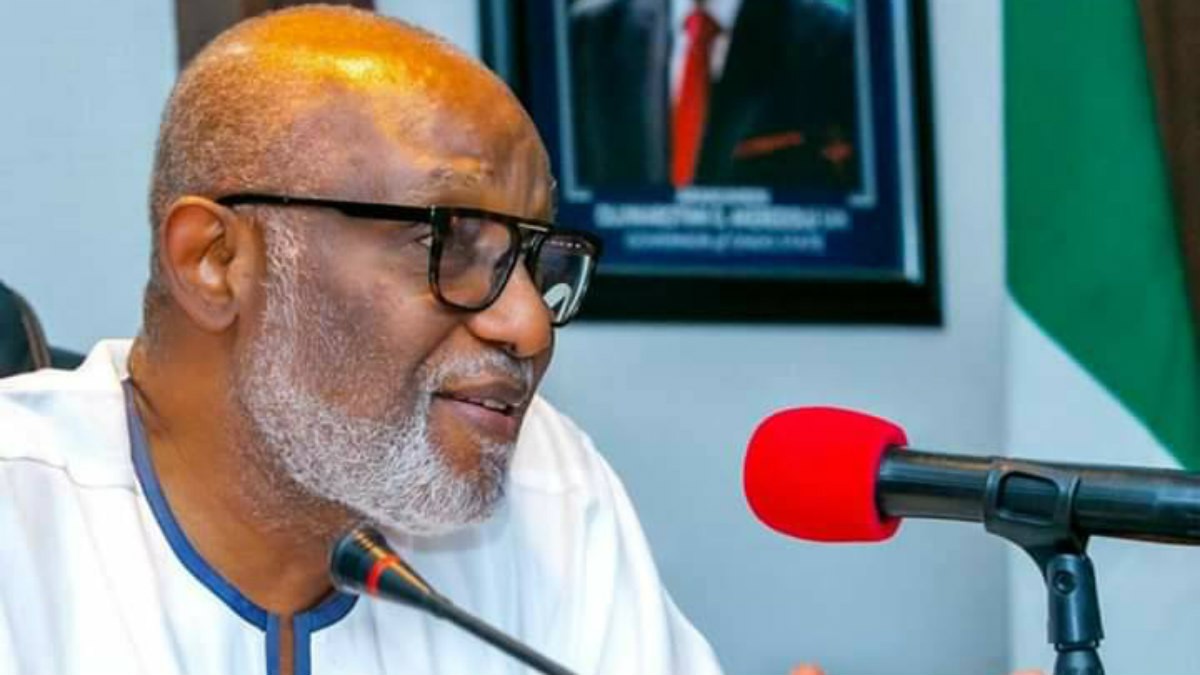 The Ondo State government has denied reports claiming Governor Rotimi Akeredolu is incapacitated.
The state government made the clarification in a statement by the Commissioner for Information and Orientation, Bamidele Ademola-Olateju.
The statement added that contrary to reports in some quarters, the Ondo State cabinet is not divided and instructions on governance are still coming from Governor Akeredolu.
The Commissioner urged members of the public to disregard reports claiming Akeredolu is incapacitated, adding that such reports are the handiwork of unscrupulous persons trying to mislead unsuspecting members of the public.
"The attention of Ondo State Government has been drawn to a skewed report in an online newspaper, on the purported split in the Cabinet of the Ondo State Government.
" This malicious report toes the same insidious path of perfidy already trodden by certain purveyors of speculatory hagiography designed to mislead unsuspecting members of the public.
"Ondo State Governor, Arakunrin Oluwarotimi Akeredolu, SAN, CON, is not incapacitated. The finality with which the report concluded on his state of health is most unfortunate. Another online medium had peddled the wicked lie on the demise of the Governor in Germany, when he was resting in Ibadan.
"The Cabinet cannot be "disunited" when directives emanate from the office of the Governor. There is no ambiguity in that respect. Members of the public are enjoyed to disregard the wicked rumour of incapacitation. We reiterate that the Governor has been discharging the functions of his office effectively. Governance requires collectivity. The fixation on the governor is mischievous. There is no crisis in the State. Political jobbers should steer clear," the statement reads.