Rhodes Vivour: Reactions Trail MC Oluomo's Son Graduation From MIT With 4.0 GPA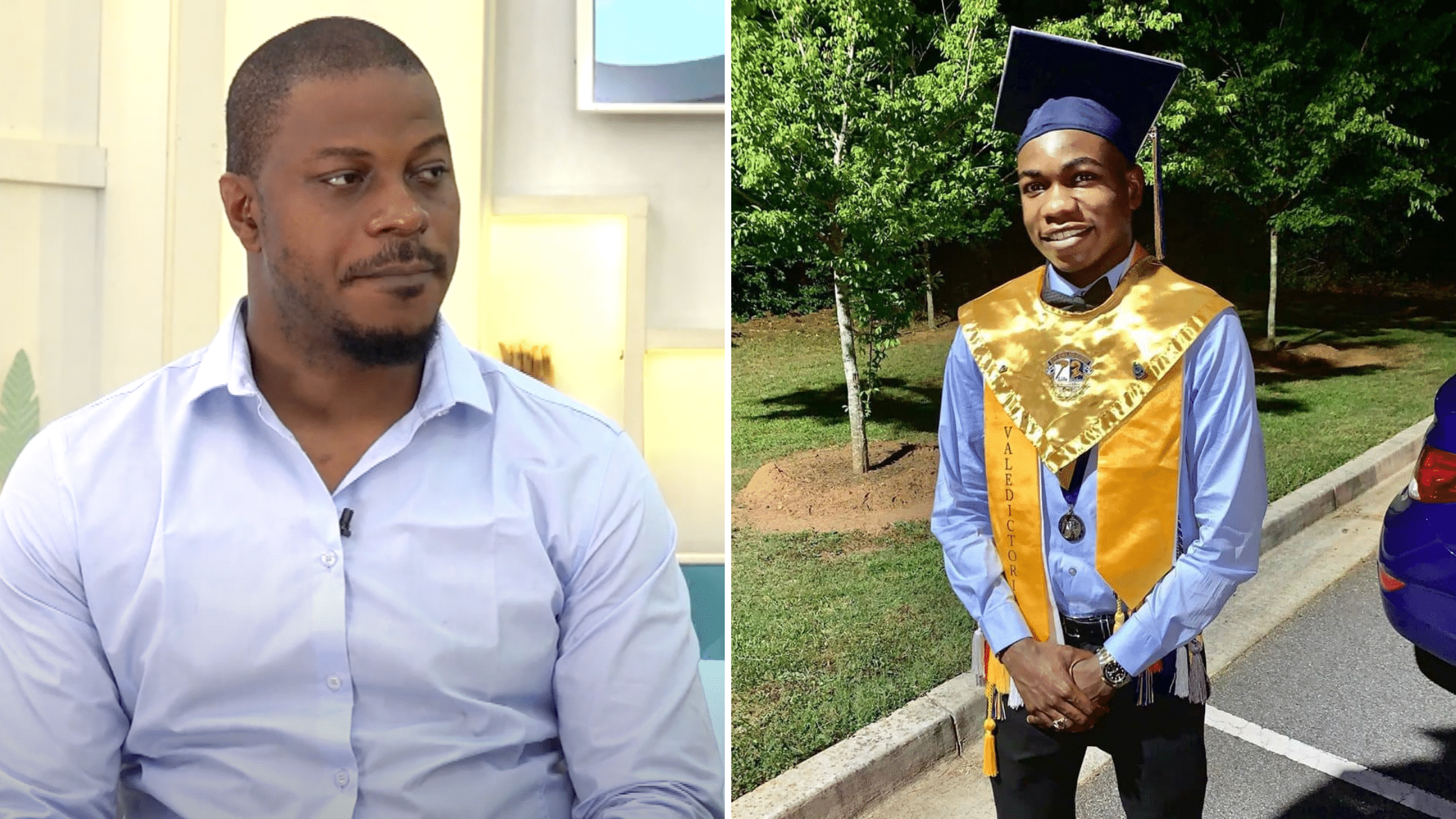 Some Nigerians have taken to social media to react differently to the graduation of Ololade Abdulai, the son of Lagos State Parks and Garages chairman, Musiliu Akisanya, better known as MC Oluomo, from the Massachusetts Institute of Technology (MIT), in the United States.
Naija News reported that MC Oluomo took to his social media page earlier to celebrate his son for bagging a double major from MIT.
He added that Ololade graduated with a double major in Chemical Engineering and Business Management, with a remarkable 4.0 GPA.
"Today, I celebrate my son, Ololade Abdulai Akinsanya. He has graduated from MIT, one of the highest-ranked universities globally, with a double major in Chemical Engineering and Business Management, maintaining a remarkable 4.0 GPA.
"His exceptional dedication was recognized and awarded by both the Engineering and Business departments as he was the student who demonstrated the highest level of effort and achievement in coursework, leadership, and professional activities. Congratulations, my son," MC Oluomo wrote while celebrating his son's latest achievement.
The development, however, has generated a barrage of reactions on social media as netizens aired their different opinions.
See some of the reactions below:
On Twitter, one Pastor Okezie J Atani made a mockery of those who had celebrated the gubernatorial candidate of the Labour Party (LP) in the last election in Lagos State, Gbadebo Chinedu Patrick Rhodes-Vivour, also known as GRV, for graduating from MIT.
The self-proclaimed cleric wrote: "I just want to let you know that MC Oluomo son has graduated from MIT, United State. He graduated with GPA of 4.0 with double major in Chemical Engineering and Business
"This is for those who kept going on and on about GRV graduating from MIT. And for those who called McOluomo a tout and all the rubb!sh names you guys have been calling him.
"Some of you that insulted him can't send yourself or your wards to even poly and you hide behind your china phone to type trash.
"Well the tout MC Oluomo sent his son to MIT America and the boy came out with remarkable GPA. Congratulations."
Replying Atani, @Nairaexchanger wrote: – "So MC Oluomo is now your role model. Well, I pray your children and your generations to come, turn out to be like him and his boys. Let me hear your Amen pastor. Nonsense."
Other reactions reads:
@ARjerimi – I thank all the people including bus drivers, commuters for the philanthropic act of sponsoring MC Oluomo pikin to the US and giving the papa a good life. God bless you all even though you were forced u did it & saved a life!
@AlfredTalks – I personally don't have any issues with Mc Oluomo asides the role he played in the last elections. His son graduating from MIT wouldn't take that away.
@joyforever74 – Oluomo sends his own children to best school, but the 'owo mida' boys are in the rain, I saw more than 15 at Jakande around 6am this morning on my way to work. Government allowed it sah @jimidisu.
@Ennie_1 – Touts will follow this man blindly, whereas he is sending his son to excel and progress. Omolomo lo shey run nise torun torun Congratulations to the son.
@oma_melar – On my street we have commando , sniper , bullet , matchet , Rock , sego, Lighter and co..
They worked so hard for MC oluomo during the election , you need to see these boys and how they are moving helplessly and hopelessly on the street.
@mercury_davidd – While he sends other people's kids to go do his dirty bidding and wreak mayhem on election day abi??? And this same boy had the gut to insult Obi?? A man that's worth more than his father and also much more honourable than their entire lineage.
@trueAFICIONADO – Lagos Agbero hope you are seeing this.Your oga is busy training his kids while you guys are wasting away shouting owoda at every bus stop.He uses you to achieve personal gains.
@Akiiakagu – You're now happy celebrating your son's graduation with smile on your face while you dispatched some Igbo youths to meet their forefathers in COLD BLOOD & destroyed means of livelihood of others. The parents of those Igbo youths are still in ANGUISH.
@oluvickie – Their children attend ivy league schools, but when it's time to join Jagaban Army to be shouting "on your mandate" in exchange for a few thousands, that's where you come in.