Presidential Tribunal: PDP's Votes 'Disappeared' At Collation Centre – Atiku's Witness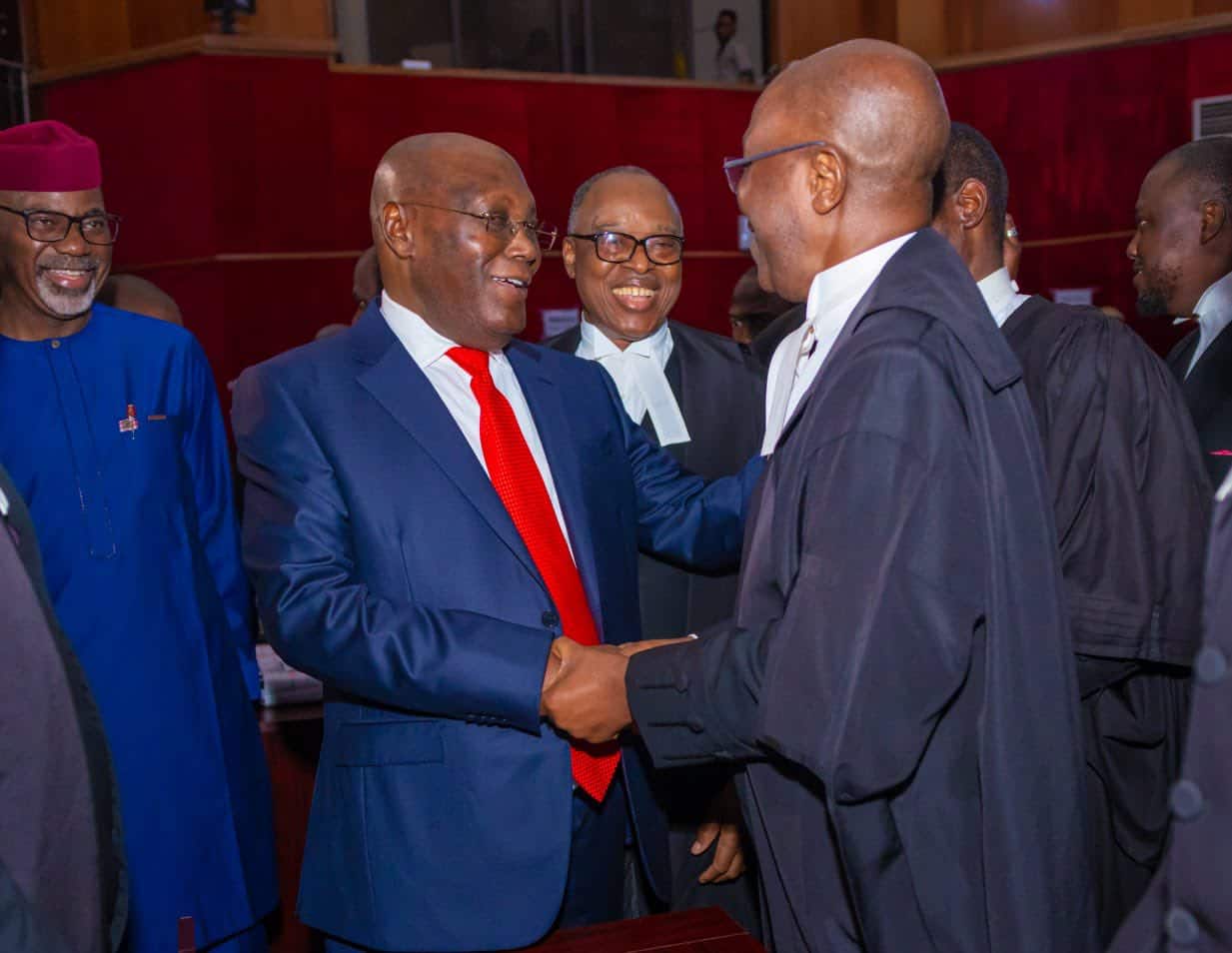 One of the witnesses presented before the Presidential Election Petitions Tribunal by the Peoples Democratic Party (PDP) presidential candidate, Atiku Abubakar, has alleged that the party's votes at the collation centre in Anambra state miraculously disappeared.
The witness identified as Ndubuisi Nwobu, who is also the chairman of the PDP in Anambra, on Wednesday, said that after the counting of votes, presiding officers refused to upload the results.
Nwobu, who was also the state collation agent of the PDP in the presidential election in Anambra state, added that he visited about 30 polling units out of the 4,720 polling units in the state on election day.
Speaking further, Nwobu said he was forced to sign the result sheet of the election at the state collation centre because he wouldn't have been given a copy if he didn't.
He said: "I signed the result sheet when it was obvious that without signing, a copy would not be made available to me. Results were entered at polling units. But, every effort made to get the presiding officer to upload it on IREV proved abortive."
When asked if result sheets were signed by agents of the PDP at polling units before there were taken to the collation centre, Nwobu answered in the affirmative.
He said: "There were taken to the collation centre at the ward level. That is where the magic started happening. There were problems at the polling units with presiding officers."
Nwobu added that in some instances, he had to intervene to prevent voters and other party agents from attacking INEC officials.
"Even in certain instances, I had to intervene to ensure that some of the polling officers were not attacked by voters and other political party agents," he said.
Nwobu was the eleventh witness presented by Atiku to testify before the presidential tribunal.