Presidential Tribunal: Five INEC Staff To Testify In Allegation Of Rigging Against Tinubu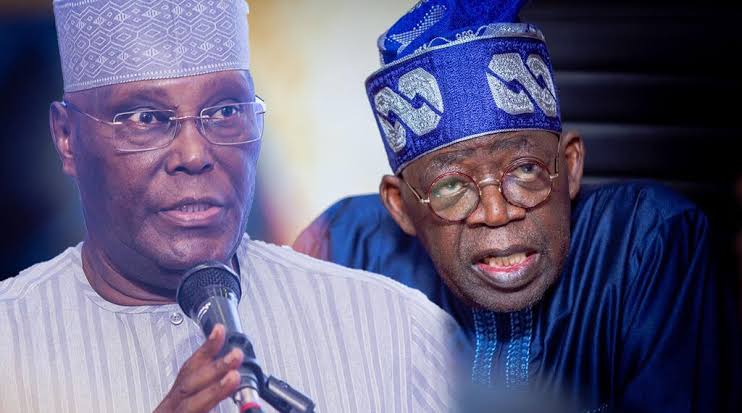 Five ad-hoc staff members of the Independent National Electoral Commission (INEC) are set to testify as witnesses in a case challenging the 2023 presidential election results.
The petitioner, a former Vice President and candidate for the Peoples Democratic Party (PDP), Atiku Abubakar, alleged that the election was manipulated to favour President Bola Tinubu of the ruling All Progressives Congress (APC).
In a 66-page petition, Atiku accuses the INEC of employing third-party devices to skew the election results in favour of the APC and its candidate, Bola Tinubu.
He further claimed that the INEC, ahead of the election, replaced its in-house ICT expert, Chidi Nwafor, with an IT consultant, Suleiman Farouk, who facilitated the installation of this alleged third-party mechanism.
Atiku stated that Farouk managed a Device Management System (DMS) that interfered with the Bimodal Voter Accreditation System (BVAS) and the IRev Portal data.
He argued that INEC manipulated the election results in favour of Tinubu through this system.
He asserted, "The 1st Respondent used the said Device Management System to manipulate the Election results in favour of the 2nd and 3rd Respondents."
In Wednesday's court session, Chief Chris Uche, counsel for the petitioners, declared that his clients had summoned five INEC ad-hoc staff members who were part of the election conduct to serve as witnesses.
However, when the first witness took the stand, the lead counsel for INEC, Abubakar Mahmood, raised an objection.
Mahmood argued that he needed time to review the witness statements, which he received only shortly before the proceedings began.
Moreover, he stated that he required time to verify the identities of the witnesses with the INEC. The counsel for both Tinubu and the APC echoed this stance.
Justice Haruna Tsammani and the rest of the five-member panel initially proposed a short break, but later decided to postpone further proceedings to Thursday to provide time for INEC's counsel to complete his investigation.
Earlier in the proceedings, certified copies of the presidential election results from 10 Local Government Areas of Kogi State were submitted.
The Chairman of the PDP in Anambra state, Ndubuisi Nwobu, testified that election results were not uploaded to INEC's I-Rev portal in real-time in about 30 polling units he visited.
Atiku is urging the court to declare him the valid winner of the presidential election and is requesting the withdrawal of the Certificate of Return issued to President Tinubu by INEC.