Popular Nollywood Actress Robbed In Lagos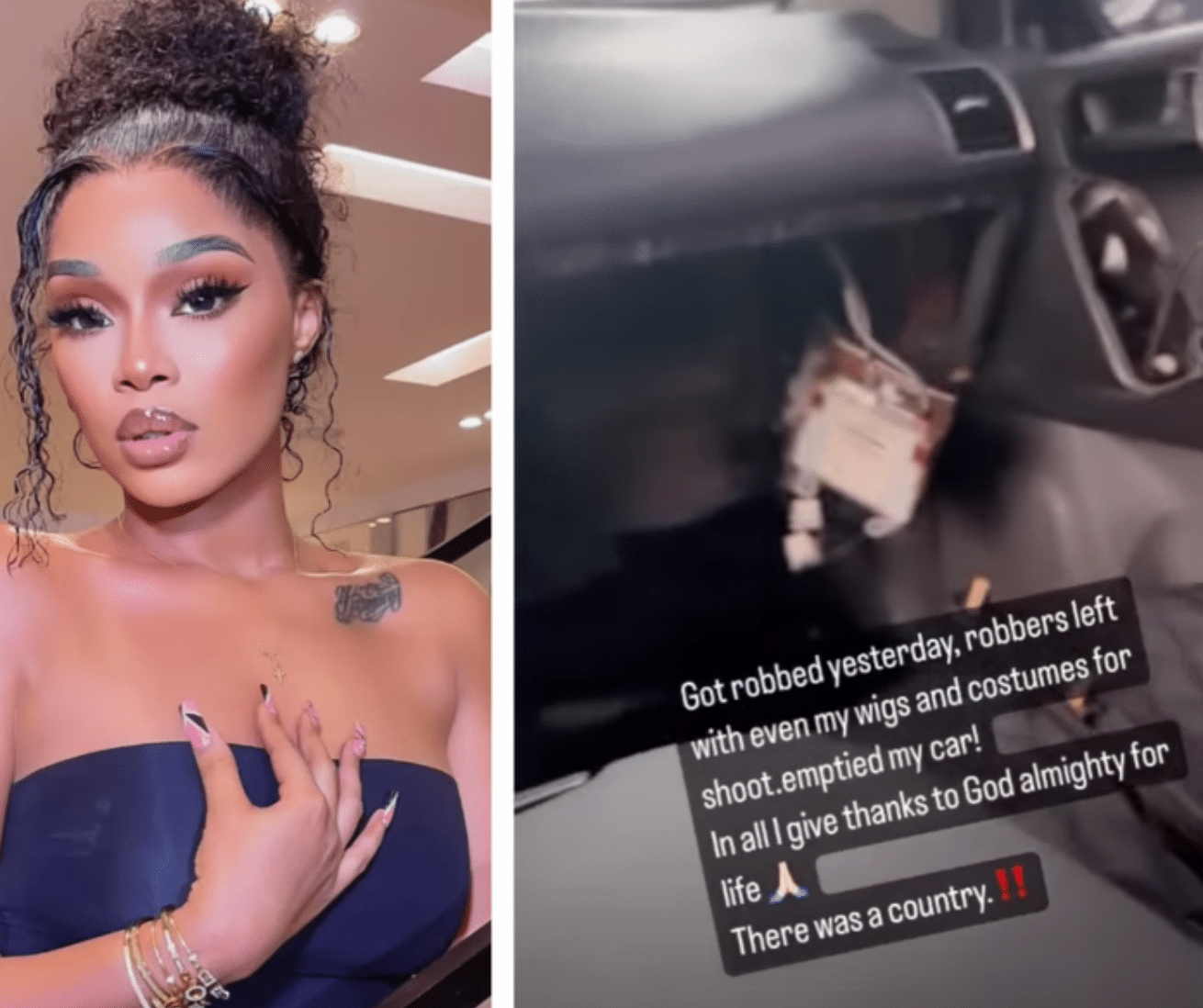 Nigerian actress, Onyi Alexx, on Wednesday shared her ordeal with robbers in Lagos State.
According to the actress, via her Instagram page, she was almost robbed in the Lekki area of the state, after she parked her car, and was shocked to return to see her glass broken and her properties stolen by the criminals.
The Nollywood star noted that the robbers carted away all the valuables she kept including some parts of the car.
Sharing the video of the incident, Alex wrote: "Got robbed yesterday, robbers left with even my wigs and costumes for shoot, emptied my car. In all i give thanks to God almighty for life. There was a country."
See some photos below;
Nicki Minaj Dragged To Court
Meanwhile, American rapper, Nicki Minaj has been dragged to court over alleged damages caused to some custom jewellery.
Naija News gathered that West Hollywood jeweller, Roseark Jewellery store, dragged the rapper to court over refusal to pay for damages of some bling on a piece of jewellery she was loaned.
According to The Punch, in the newly filed lawsuit, Nicki's stylist, Brett Alan Nelson was said to have signed a contract with Roseark Jewellery Store, with Roseark agreeing to loan Nicki jewellery for a public appearance.
But the jewellery store said in the contract, Brett was to return the bling within a week and pay for any damages the jewellery might incur under his watch, but he refused to follow the terms of the contract.
According to the store, eventually, when the rapper's stylist returned the 66 pieces of jewellery, noticeable damages were seen on the set of earrings and a leaf ring, but Brett refused to pay for the damages.
However, it was learnt that the rapper's attorney has come out to deny the allegation saying his client is not responsible and that the jeweller only wants to use her for publicity.
A source close to Nicki told TMZ that everything was returned on time as promised, and it was only after items had been in the jeweller's possession for some time that the store complained about a missing stone.