'Lionel Messi To Sign For MLS' Inter Miami'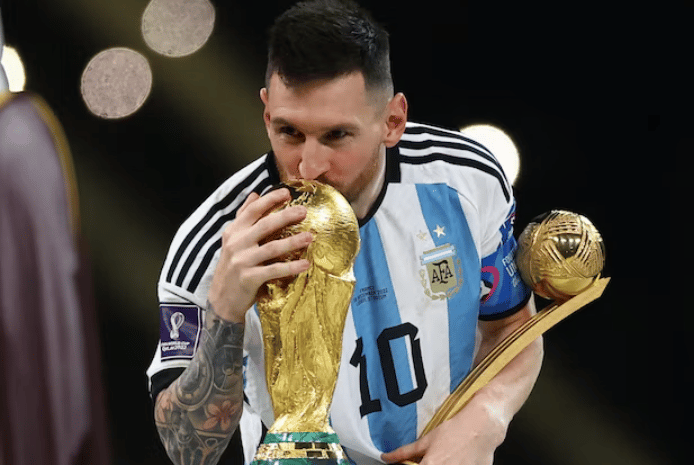 Argentine football icon, Lionel Messi who is set to leave Paris Saint Germain on June 30, 2023, will reportedly sign with Major League Soccer side Inter Miami this summer.
If this happens, it means that Lionel Messi has turned down a more lucrative offer from Saudi Arabian club Al-Hilal which is said to be in the region of €1 billion for two years.
Several businesses, including Apple and Adidas, are collaborating on bringing the record seven times Ballon d'Or winner to the United States this summer.
The 35-year-old Argentine footballer who won his first World Cup in December 2022 intended to spend another season in Europe, but when no suitable offers surfaced, he was only left with Inter Miami and Al-Hilal as options.
He was widely thought to favor departing for Saudi Arabia, where he would have signed a lucrative contract and joined Cristiano Ronaldo and Karim Benzema to compete in the Saudi Pro League next season.
Messi was eventually drawn to Inter Miami of MLS for many reasons, including lifestyle and a relationship with significant sponsors.
He already owns a property in Miami which he has rented out which means that settling in the city won't be a problem for him.
The Financial Fair Play limitations that will be in effect for the upcoming La Liga season made any plans he had to return to Barcelona this summer unrealistic.
Lionel Messi was at Barcelona for 21 years before leaving in 2021 due to the club's financial troubles. He spent two fairly successful seasons at PSG but couldn't extend his contract with the French giants this summer. Hence, the MLS is now his next destination according to the BBC.