Gbajabiamila Addresses Lawmakers For The Last Time As Speaker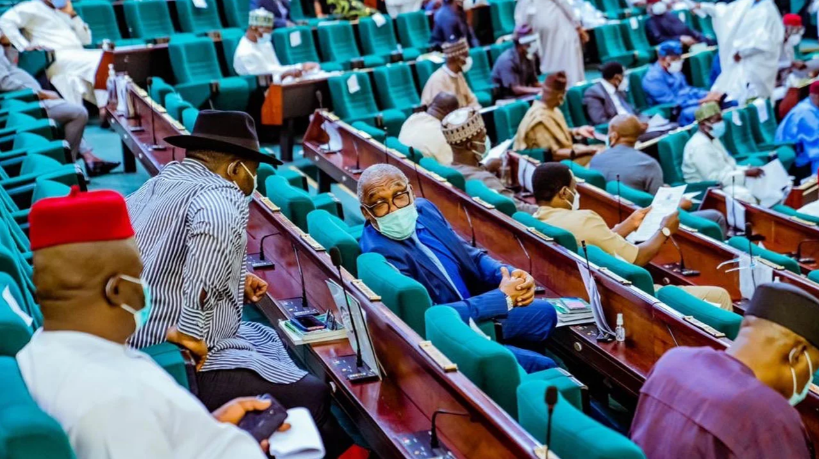 The Speaker of the 9th House of Representatives, Femi Gbajabiamila on Wednesday gave his final address as Speaker before assuming his new role as Chief of Staff to President Bola Tinubu.
Gbajabiamila, recently appointed by Tinubu, is set to begin his duties as Chief of Staff on June 14, a day after the inauguration of the 10th House of Representatives.
Currently, a valedictory session of the 9th House is in progress with lawmakers honouring their collective achievements.
Former speakers Ghali Na'Abbas and Patricia Etteh are among the attendees.
In his parting speech, Gbajabiamila praised his colleagues for their efforts over the last four years.
These included the passing of significant legislation like the Petroleum Industry Act (PIA) and the Electoral Act.
Gbajabiamila thanked the civil servants and aides he worked with, urging them to perform their roles credibly.
He also appreciated the civil society organisations and development partners, including the Policy and Legal Advocacy Centre (PLAC) as well as the Nigerian Bar Association (NBA).
However, Gbajabiamila also expressed regret for the House's failure to pass several women-related bills, which were rejected in 2022.
As a challenge to the incoming 10th House of Representatives, he advocated for the passing of these gender-related bills.
With his final words as Speaker delivered, Gbajabiamila prepares for his new role, while the 10th Assembly gears up for inauguration on Tuesday, June 13.