'I Am Humbled By This New Call To Duty' – Gbajabiamil To Reps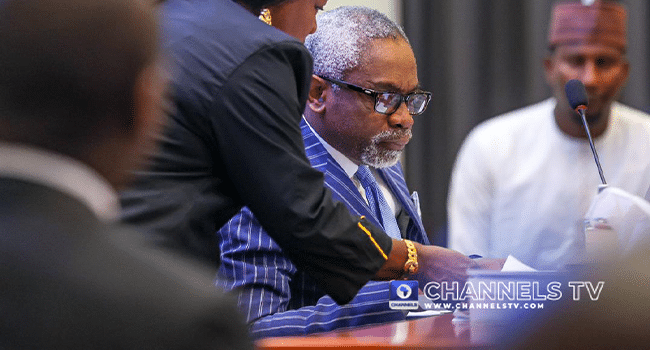 The Speaker of the House of Representatives, Femi Gbajabiamila, has expressed how humbled he is by his new role as President Bola Tinubu's Chief of Staff (CoS).
Naija News recalls that Gbajabiamila, who was recently appointed by Tinubu, is set to begin his duties as CoS on June 14, a day after the inauguration of the 10th House of Representatives.
While addressing lawmakers at the valedictory session of the Ninth House of Representatives on Wednesday, he said his commitment to serve in his new role is unwavering.
According to him, "As you are all aware, the President of the Federal Republic of Nigeria, His Excellency, Asiwaju Bola Ahmed Tinubu, GCFR, has nominated me to continue serving the people of Nigeria as Chief of Staff in the Presidency.
 " I am humbled by this new call to duty", Gbajabiamila said he "came to this honourable house 20 years ago filled with hope for our nation's future."
"I leave this office today with hope unbroken and my enthusiasm to serve remains undiminished," he added.
Speaking further, the Speaker noted that "It will continue to be so in my new endeavour, I humbly ask for your prayers and support in this new chapter.
"I assure you that in this new role, I will work to ensure a cordial and productive relationship between the executive and legislative arms of government, whilst respecting the independence and prerogatives of the legislature.
"As I transition into my new role, a role unlike the one I have had for these many years, I ask for your support and best wishes as we continue to work together to advance the cause and fulfil the promise of Nigeria.
"I will miss all of you and I will miss this house. I want you to rest assured that wherever the road takes me, I will carry you all in my heart, fondly because you have enriched my life in ways words alone cannot fully express."