Former Minister Questions Obasa, An 'Ogun Indigene' Emerging Lagos Speaker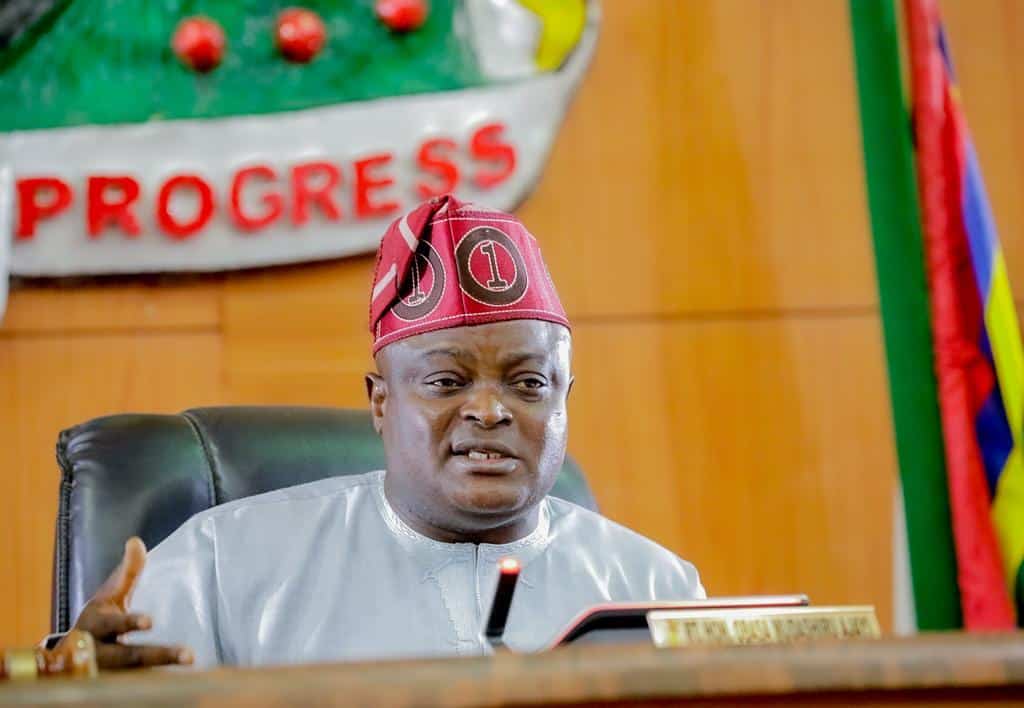 The Lagos State lawmaker, Mudashiru Ajayi Obasa, allegedly from Ogun State, has secured his position as Speaker of the Lagos State House of Assembly for the third consecutive term.
Obasa's re-election took place on Tuesday, in an unanimous decision by his fellow lawmakers.
In addition, they also appointed Hon. Mojisola Lasbat Meranda as the Deputy Speaker.
Governor Babajide Olusola Sanwo-Olu and Deputy Governor Obafemi Hamzat were present during this important event marking the commencement of the 10th Assembly of the Lagos State House of Assembly.
However, the re-election has been met with criticism.
A former Minister of Communications and Trustee of Omoeko Pataki, Major General Tajudeen Olanrewaju (Rtd),  expressed his displeasure in a statement released by his Media Office on Wednesday, June 7, 2023.
According to Olanrewaju's media office, the decision to re-elect Obasa as Speaker despite ongoing investigations against him was an "inappropriate" and "wrong choice".
They believe that it is not suitable for an individual under investigation to be in such a key role unless they have been cleared of any allegations.
Olanrewaju considered the disregard for his earlier pleas for a Lagos native to be appointed Speaker as unfounded.
He viewed the re-election of Obasa as a deliberate act of sidelining Lagos indigenes.
In a statement, General Olanrewaju said, "The clearance of Mr Obasa to return as the Speaker of the 10th Lagos State House of Assembly was premised on the need for stability and continuity in the Assembly by the highest decision-making body, otherwise known as Governor's Advisory Council (GAC).
"This reason is weak and unsustainable because Mr. President Bola Tinubu was a beneficiary of a zoning and rotational policy of the National Working Committee of the APC government.
"The return of Mr. Obasa is a deliberate policy of marginalisation of the indigenes in the State."
He further criticized the current administration as being dominated by individuals with Ogun State roots residing in Lagos, indicating that the Constitution doesn't allow for dual state indigene status.
Olanrewaju referred to the current situation as a "One Man Democracy", signaling a monopoly in decision-making power by Obasa.
The return of Obasa, Olanrewaju contended, is a "big slap on the faces of the indigenes of the state."
Despite the controversy, Obasa's third term as Speaker of the Lagos State House of Assembly has officially begun.