Pope To Undergo Hernia Operation On Wednesday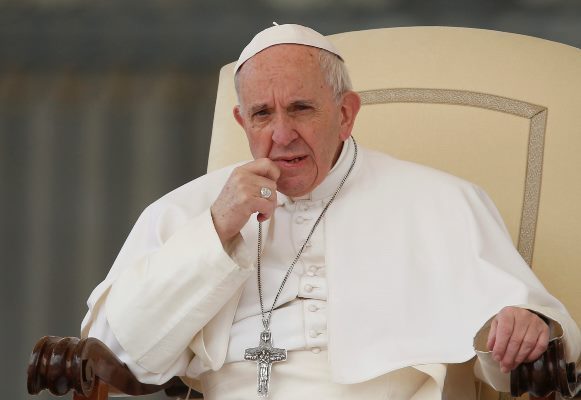 Pope Francis is slated to undergo abdominal hernia surgery on Wednesday at a Rome hospital, according to a Vatican announcement.
The 86-year-old Pope is expected to remain in the hospital for "several days" post-surgery.
The Pope's hernia is reportedly causing "recurrent, painful and worsening" symptoms, as revealed by Vatican spokesman Matteo Bruni in a statement.
Pope Francis made a brief visit to the Gemelli hospital in Rome on Tuesday for "clinical tests".
On Wednesday, he performed his usual weekly general audience before preparing for his hospital visit.
Matteo Bruni explained that Pope Francis would undergo "a laparotomy and abdominal wall surgery, under general anaesthesia." A laparotomy involves a surgical cut into the abdominal cavity.
The Vatican mentioned that the Pope's hospital stay would last several days for a "normal post-operative course and full functional recovery."
Health issues have plagued Pope Francis, who has led the world's 1.3 billion Catholics for a decade, over the past year.
Last year, the Pope underwent surgery at the same hospital, Gemelli, to treat a form of diverticulitis, an inflammation of pouches in the intestine lining.
Moreover, he was hospitalized for bronchitis for three nights at the end of March, which was successfully treated with antibiotics.