Sophia Momodu Under Fire Over Plan To Change Daughter's Surname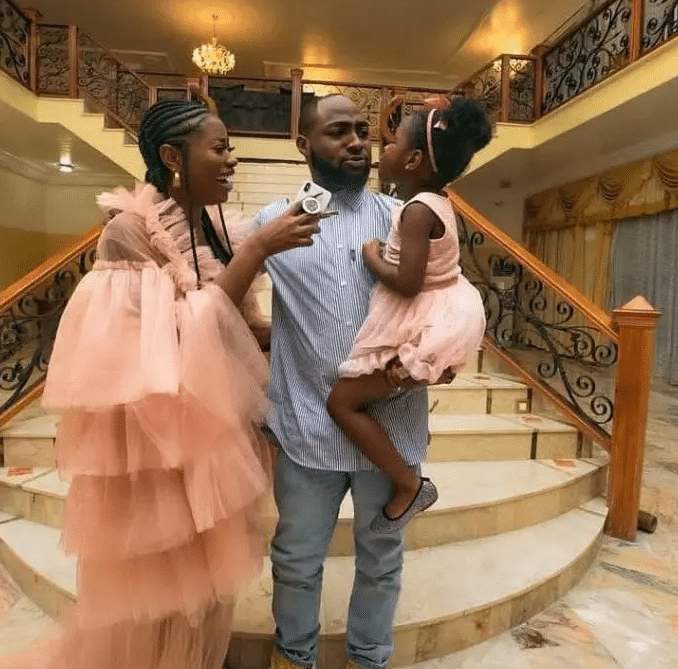 Sophia Momodu, the first baby mama of Afrobeat star, Davido, on Monday, has been slammed for hinting to change the surname of her daughter, Imade Adeleke, to Momodu.
Recall that Momodu took to her Twitter page weeks ago to rant about men financially bullying a woman into staying with them, adding that the issue with the financial abuse has been going on for about a year.
In a fresh post on her Snapchat on Monday, the entrepreneur disclosed that she can't wait to change her daughter's last name from Adeleke to hers, Momodu.
The mother of one insisted that it is only right to do this considering that she now plays a mother and father role to her daughter.
She wrote: " "Can't wait to change her last name… I still think Momodu is 👌 as I'm Mom and Dad."
Following the development, some Nigerians took to social media to berate the entrepreneur for planning to change her daughter's name despite Davido being alive and reportedly taking care of his child.
See some of the reactions below.
@omoluabi1sq wrote: "This woman no well. Adeleke family wey don produce Governor na him you Dey toil with their name like that? Family olorire. Me that wants to beg my father to allow me to change my name to Adeleke, na same name you Dey play with? Mumu."
@Just_Doreen_ wrote: "She can't even say Davido is a deadbeat, cos everyone knows it's a lie. This one just likes attention and she's a grown woman ffs."
@nnamdi2much wrote: "Stop giving useless people attention. This one has nothing to offer to mankind than being a baby mama.
"Everyday Imade this, Davido that. Please we need peace. She can change her daughter's to Dele Momodu."
@MatanmiAjibola wrote: "If she like make she change am to her great grandpa name, she just dey ridicule herself bringing personal issues on SM…
"By the way, the little girl will decide for herself in the long run and eventually get married. No shade!"
@omymattville wrote: "Hehehehe. She can't just change the name. That baby has dual citizenship, it is very very very difficult to change, it may not be hard on the Naija side but US won't be easy and you can't do it without the presence of the father."
@Captain_Gadaffi wrote: "She needs the father around them, it's just an understanding."
@AprilZanga wrote: "When he was there every day buying gifts and attending or birthdays as co-parents she didn't have issues but now that he just wants to be in the shadows she is now complaining."
@edkel250 wrote: "Imagine growing up and knowing that my mum changed the surname from Adeleke to Momodu I would be angry and I will change it back ASAP."
@so_towolawi wrote: "A good name is better than gold & silver…..the name "Adeleke" resonates well within elite circle & has lots of goodwill compared with "Momodu". You can choose to remain Momodu however let the innocent girl enjoy the goodwill that comes with her good surname!"
@sajbaba100 wrote: "Shes only ranting, that kind of treatment is fir the less privilege. Even Chioma whose tribe does that once you no way mama dowry never dare. Soohia just wants attention."