Presidential Election Tribunal Resumes: PDP, Atiku Challenges Tinubu's Victory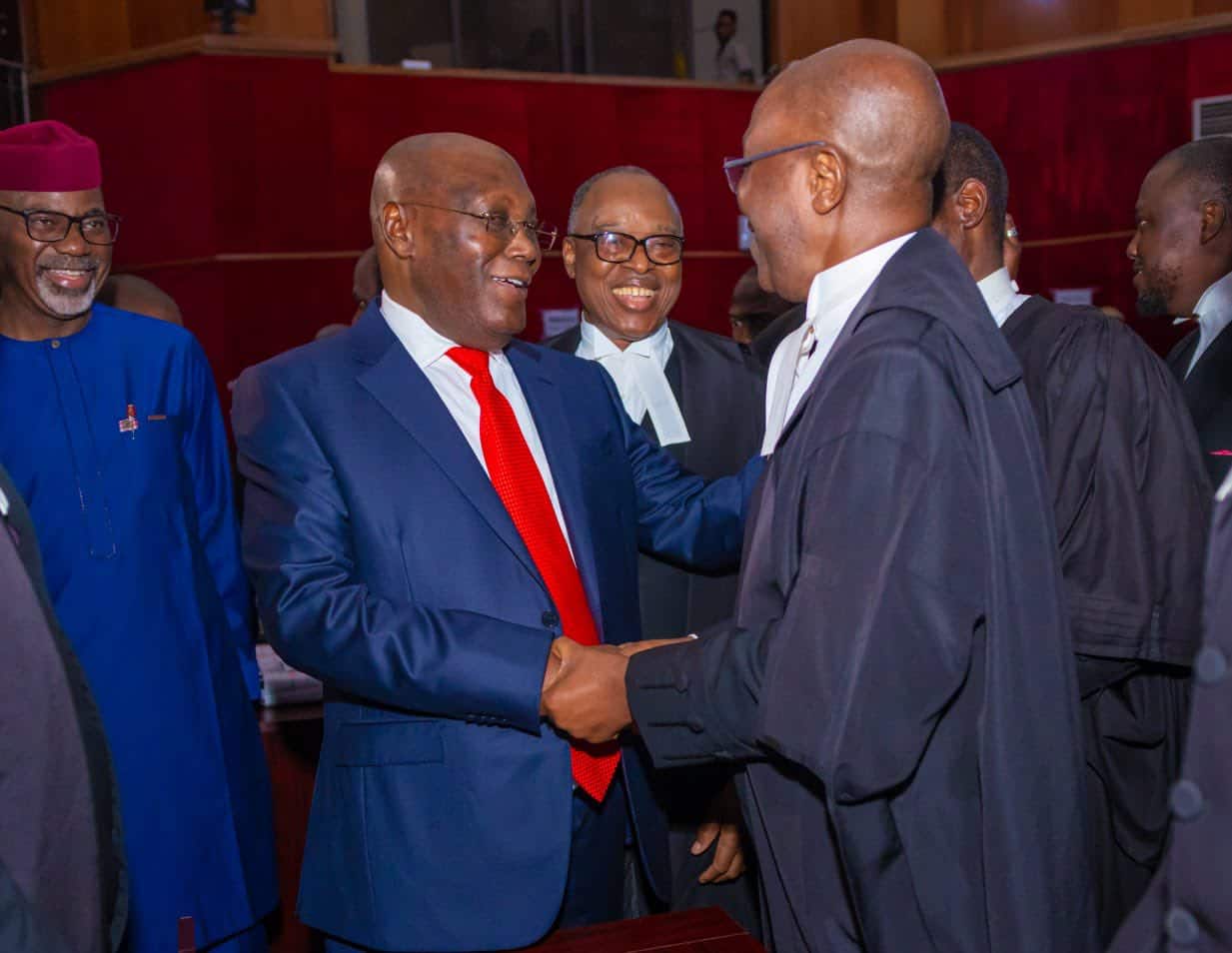 The Presidential Election Tribunal is once again in session, with the Peoples Democratic Party (PDP) and its presidential candidate, Atiku Abubakar, challenging the triumph of President Bola Tinubu in the election held on February 25, 2023.
Atiku and the PDP are contesting the results declared by the Independent National Electoral Commission (INEC), which announced that Tinubu of the All Progressives Congress (APC) received 8,794,726 votes, Atiku secured 6,984,520 votes, and Labour Party (LP) candidate Peter Obi won 6,101,533 votes.
As the tribunal resumes its examination of the case between Atiku and INEC, Bola Tinubu/Shettima, and the APC on Tuesday, Atiku's legal team, led by Eyitayo Jegede, is in court to represent him.
Bola Tinubu is represented by his legal team, spearheaded by Wole Olanipekun.
During the hearing yesterday, the petitioner called upon four witnesses to support his claim, bringing the total number of witnesses summoned by the petitioner to 10 so far.
Atiku aims to be declared the winner of the presidential election.
Naija News recalls that a witness called on during proceedings on Monday claimed that the presidential election held in Nasarawa State was rigged.
According to the witness, the former Governor of Anambra State did not win the highest vote in the state during the electoral process.