Court Dismisses Suit Filed Against Tinubu's Inauguration Over 25% Votes In FCT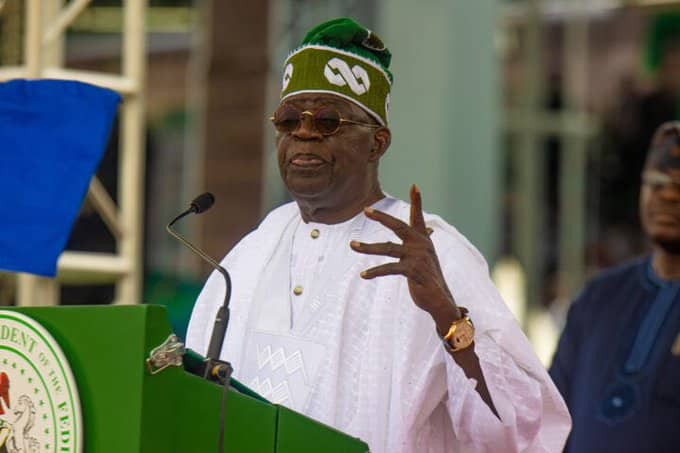 A federal high court in Abuja has rejected a lawsuit filed by five locals of the federal capital territory, aiming to prevent the inauguration of Bola Tinubu as president.
Presiding Judge, Inyang Ekwo announced the decision on Tuesday, instructing the lawyer representing the five plaintiffs to pay N10 million each to the attorney-general of the federation and the Chief Justice of Nigeria (CJN).
Naija News recalls that plaintiffs in the suit filed on April 28, 2023 aver that Tinubu failed to secure at least 25 per cent of votes cast in the FCT.
The plaintiffs, Anyaegbunam Okoye, David Adzer, Jeffrey Ucheh Osang Paul, and Chibuike Nwanchukwu, who sued for themselves and on behalf of other residents and registered voters in the FCT, are asked the court to determine "whether or not the person who is to be elected president of the Federal Republic of Nigeria, and consequently administrator of the FCT through the Minister of the Federal Capital Territory and the Federal Capital Territory Development Authority, on the first ballot, is required by section 134(2)(b) of the Constitution to obtain at least 25% of the votes cast in the FCT".
They charged the court to set aside the certificate of return issued to Tinubu and restrain the CJN and any other judicial officer from swearing in any candidate in the presidential election as president or vice-president of the Federal Republic of Nigeria pending the determination of the suit.