Former Governor Pushing To Succeed Emefiele As CBN Governor – Atiku's Camp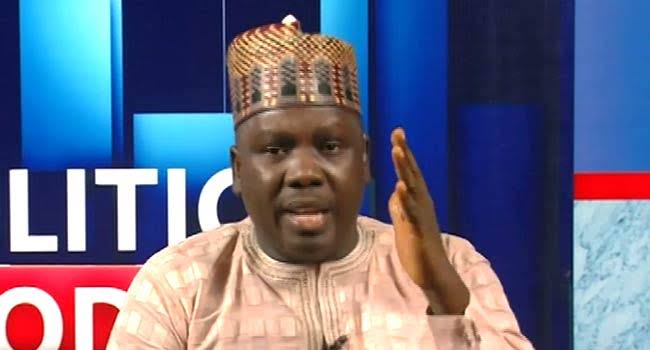 A spokesperson for the Peoples Democratic Party (PDP) Presidential Campaign Organisation, Daniel Bwala has claimed that a former Governor is pushing heavily to become the next Governor of the Central Bank of Nigeria (CBN).
Bwala said if the former governor or any politician is appointed to succeed Godwin Emefiele as the CBN boss, the Bola Tinubu administration would be riddled with monumental scandals.
In a tweet via his verified Twitter handle on Monday, the PDP chieftain also listed the criteria for the role of the new apex bank boss under the Tinubu government.
Bwala said the next CBN Governor must not be a member of any political party, must not have belonged to any political party, and none of his or her family members should be a member of any political party.
The PDP stalwart asserted that the next apex bank boss must not have been indicted or is being investigated or prosecuted by any law enforcement body.
According to Bwala, Emefiele's successor must not own a bank or financial institution, part-own a bank or be a shareholder of any bank or financial institution.
Bwala added that he or she must not have executed any contract on behalf of a bank or served as a consultant for any bank or any financial institution, and must not have a debt liability with any bank or financial institution.
He wrote: "A former Governor is pushing heavily for the role of Central Bank Governor. If he or any politician is chosen for that role, No 16th administration would be riddled with scandals of monumental proportions. (https://thebiem.com) Here are the criteria for that role;
1. He/she must not be a member of any political party
2. He/she must not have belonged to any political party
3. None of his/her family members should be a member of any political party
4. He/she must not have been indicted or is being investigated or prosecuted by any law enforcement body
5. He/she must not own a bank or financial institution, or part-own a bank or be a shareholder of any bank or financial institution
6. He/she must not have executed any contract on behalf of a bank or served as a consultant for any bank or any financial institution
7. He/she must not have a debt liability with any bank or financial institution
"@officialABATthis is a free consultancy service."
A former Governor is pushing heavily for the role of Central Bank Governor. If he or any politician is chosen for that role, No 16th administration would be riddled with scandals of monumental proportion. Here is the criteria for that role;

1. He/she must not be a member of any…

— D. H Bwala (@BwalaDaniel) June 5, 2023