We Are All One – Wike Speaks On Tinubu, APC's Election Victory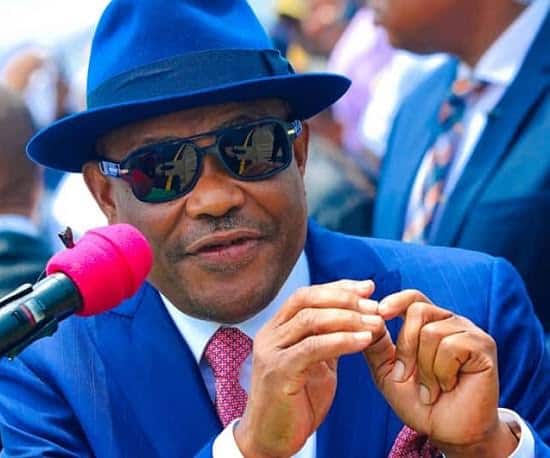 Former Governor of Rivers State, Nyesom Wike, has urged Nigerians to believe that "we are all one' and hope that the incumbent administration of President Bola Tinubu will run smoothly.
Naija News reports that the Peoples Democratic Party (PDP) chieftain said this on Tuesday, June 6, during a live media chat at the state house in Port Harcourt, where he expressed his views on the zoning policies of the current administration.
Wike stated that the ruling All Progressives Congress (APC) should be grateful to God that He gave them a second chance to redeem themselves of what he described as their past misdeeds against Nigerians.
The former governor faulted PDP's reliance "on the numbers" and for failing to follow its zoning principle, which according to him cost them the February 25 presidential election and handed the APC a 'straight win'.
"APC should be jubilating that God has given them an opportunity at the cost of PDP. God gave APC the opportunity to repent from the sins they committed against Nigerians," Wike said.
Commenting on Tinubu's presidential victory in line with the laid-down zoning formula of his party, Wike debunked claims that the President had a "Muslim agenda" in his choice of vice-president, insisting these were machinations and "accusations of lazy politicians".
Recall that Tinubu and his deputy, Kashim Shettima, were criticized during the 2023 electioneering period. The duo, however, were declared the winner of the February 25th election despite the criticism of their same-faith ticket.
Sounding a note of warning to critics in the APC to show support for the President and not stifle his administration, Wike underscored that Nigerians would be the beneficiaries.
The former Governor of Rivers State said: "God gave them this opportunity now and they want to bungle it again by bringing in crisis.
"If Mr President doesn't have a smooth administration, at the end of the day, who suffers? Is it not Nigerians? Let us believe that we are all one, let us give everyone a sense of belonging."