There Is No Going Back To Old Fuel Pump Price – Oshiomhole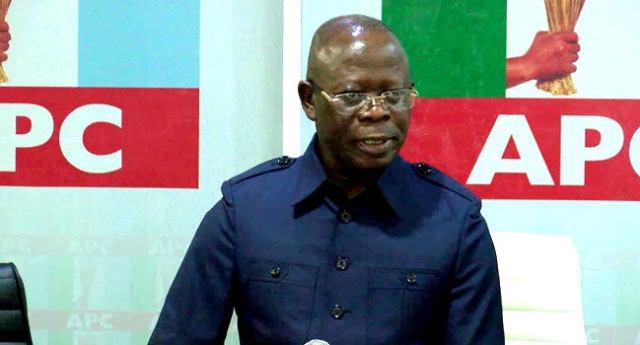 A former Governor of Edo State, Adams Oshiomhole has asked the Organised Labour and Nigerians not to expect a reversal of the current petroleum pump price to the old one.
He stated this in an interview with Channels Television's Sunday Politics on Sunday while reacting to one of the demands of the Trade Union Congress (TUC) at a meeting with the Federal Government.
Naija News reports that the TUC had on Sunday asked the Bola Tinubu government to revert to the old petrol pump price of N194 per litre while it continues to negotiate over the recent increase.
The union also asked the government to review the current minimum wage in a bid to cushion the effect of the petrol subsidy removal on Nigerian workers and Nigerians in general.
But according to Oshiomhole, the decision to remove fuel subsidy was made by the Muhammadu Buhari administration, adding that the 2023 budget does not provide for fuel subsidy beyond May 31st.
The former President of the Nigeria Labour Congress (NLC) said all the leading presidential candidates had during the electioneering period agreed to remove the subsidy, adding that the flagbearers know that the regime had to stop.
Oshiomhole asserted that the savings from fuel subsidies can be channelled to meet the demands of wage increases and other sectors.
He said, "I think Nigerians are aware that this year's budget did not provide for subsidy throughout 2023. It ended in June.
"All the leading presidential candidates had during the electioneering season agreed to remove the subsidy. I remember the then candidate, Peter Obi saying he would remove it on the very first day. Atiku Abubakar and Bola Tinubu said the same thing.
"The issue is not whether you have revenue, if Nigeria is going to save about N7 trillion by removing subsidy, then there is no question that you can take part of that and put it in other sectors because those savings will go to the federation account which will be distributed among the three tiers of government."