Senate Presidency: No Amount Of Blackmail Will Stop Him – NDDC Declares Support For Akpabio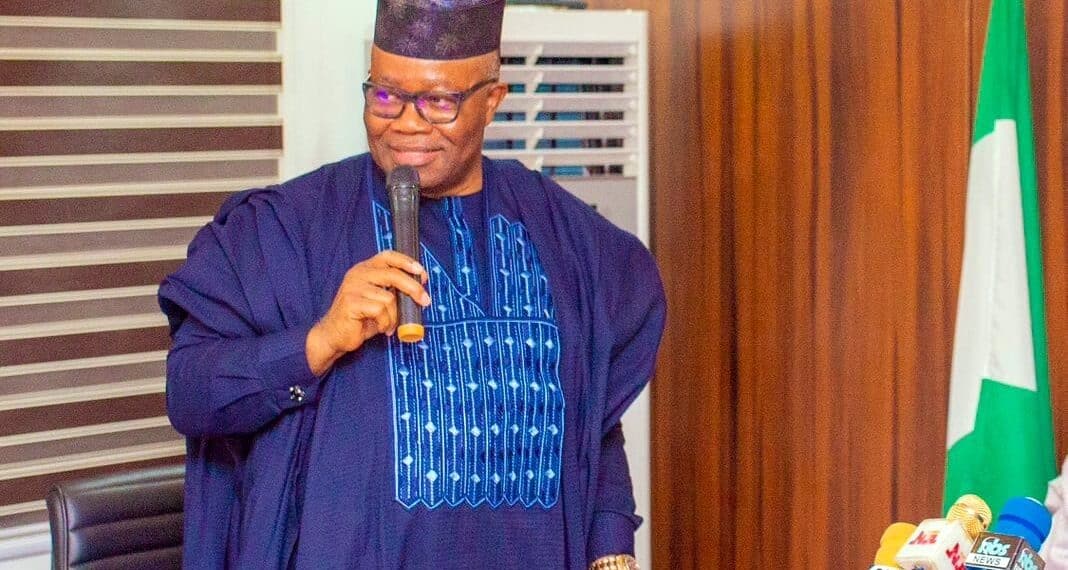 The Niger Delta Conscience Coalition (NDCC) has said no amount of blackmail or sponsored communications by groups would stop Senator Godswill Akpabio from being the Senate President of the incoming 10th National Assembly.
The coalition's submission comes amidst reports that Akpabio might be losing out on the race for the seat of the Senate President, Naija News reports.
According to the coalition, in a statement made available to Daily Sun on Monday, their decision to support Akpabio's bid results from their deep understanding of the person, character, potential and leadership prowess of the Senator.
The statement which was signed by the NDDC president and secretary, Aniefiok Fabian and John Adango respectively partly reads "We wish to state that no amount of blackmail and paid advertisements will sway both the public empathy and support of the majority of senators-elect of the 10th senate from toying the path of honour, fairness and equity in their decision to elect this uncommon leader with undeniable capacity to lead the 10th senate.
"As a detribalized Nigerian, Senator Godswill Akpabio will no doubt use his position as senate President to cement the bond of unity in Nigeria as he has been noted for his ability to work with Nigerians across party and ethnic divides in his previous positions and offices.
"This erudite legal practitioner, with almost 40 years post call to bar experience, brought about massive turnout in various sectors of Akwa Ibom State economy during his time as Governor of the state. His uncommon achievements speak for themselves.
"As minority leader of the 8th senate, Akpabio clearly gave a satisfactory representation to the interest of the minority, and such should be a suitable conviction to minority members of the 10th senate that Akpabio as senate president would create harmonious relationship with members across divides.
"It is common knowledge that the Niger Delta Development Commission (NDDC) had since establishment ran its operations from a rented facility as headquarters, it was during Sen Godswill Akpabio's brief stay in office as Minister, Niger Delta Affairs that the commission's permanent office was completed and put to use.
"From these undeniable facts, we can strongly affirm that Senator Godswill Obot Akpabio, beyond the demands of justice and equity that the President of the 10th Senate has to rightly emerge from the south-south region, is a tested and trusted face of hope for the 10th senate in a time like this. 
"We therefore call on Nigerians from all walks of life, political leanings and ethnic divides to drum support behind this proud son of Niger Delta to emerge president of the 10th senate.
"We also want to use this medium to commend, the ruling All Progressives Congress (APC) for unanimously zoning the senate presidential seat to the South-South region and the endorsement of Senator Godswill Akpabio."