'Security Operatives Watch As Thugs Attack PDP Supporters In Tribunal'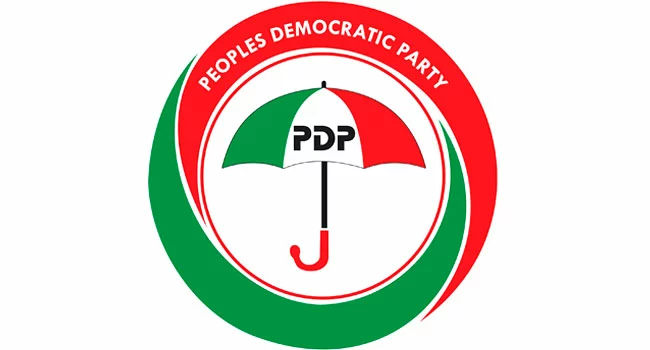 On Monday, the Ogun State Election Petition Tribunal in Isabo, Abeokuta, started hearing the case brought forth by the Peoples Democratic Party (PDP) governorship candidate, Ladi Adebutu, against the All Progressives Congress's (APC) Dapo Abiodun.
Both parties called their members to come to the tribunal in a show of solidarity.
However, violence erupted when political agitators arrived, brandishing canes, and began to attack perceived opponents.
According to Daily Post, this happened as law enforcement officials, including police officers, stood by without intervening.
Despite the road to the court being blocked at both ends by the police, this did not deter the agitators from assaulting their targets.
As these individuals roamed with canes, no effort was made by the police to arrest them or halt the chaos.
A policeman that spoke with the platform commented, "There is nothing we can do, we can't arrest them. Everything about Ogun is always different."
One PDP member recounted being beaten and losing his phone, money, and other belongings during the turmoil.
At the time of reporting, PDP members had left the court premises to avoid more attacks.
This troubling trend of attacks on opposition members during tribunal hearings has become increasingly common in Ogun after every election.