Reactions As Man Who Voted Tinubu In 2023 Election Regrets Action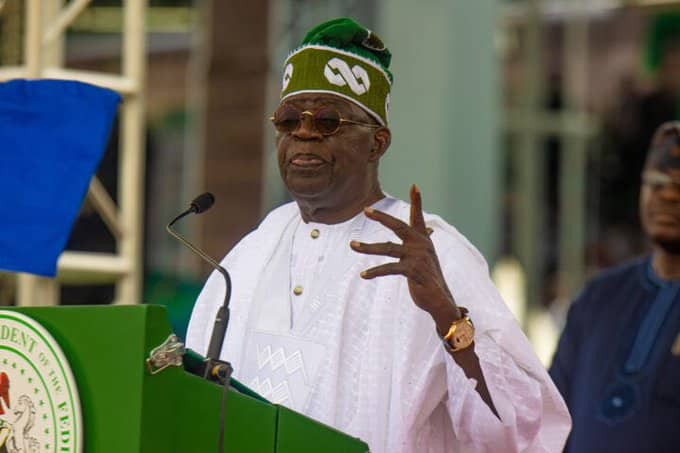 A Nigerian man who allegedly voted for President Bola Tinubu, in the 2023 election has sparked reactions online over his observation on the current happening in the country.
Naija News reports that Nigerians have been groaning following the hike in fuel and transportation across the country.
Earlier, the Twitter user with the handle @agbotunde had mocked supporters of the Labour Party (LP) presidential candidate, Peter Obi for being toxic, stressing that Tinubu will be president for eight years and they cannot change it.
In a tweet today, the man stated he is beginning to regret his action for supporting and voting for Tinubu in the last election.
According to him, the president seemed to lack empathy, adding that God should use the tribunal.
This tweet sparked reactions among many Nigerians who mocked him.
alegbobreed00147 wrote: "This one don buy fuel 4 liter for 2500″
Ichieiyieriob wrote: "All of us must collect"
ada_nkunwafor wrote: "Oooh.. y'all really thought obidients will suffer more or suffer alone or something?"
elehendaka wrote: "Na you sing "On your mandate i shall stand" pass during campaign. On your mandate don tire to stand, e dey trek now. Today's shege successfully seen. Na morning we dey, relax bro, we gather dey. My annoyance be say dem for select y'all mandate standers and share the shege accordingly while the "zombidients" like you called us laugh at y'all. Thunder will still strike you for that zombidient name. Nton"
mrk.pad wrote: "I have been telling apc supporters over and over and over that tinubu don't care how much you buy things, it's my strong point against him and why I never support him, I always tell them that we saw him do it to Lagosians, we saw him turn Lagos state to rich state while lagosians pay trough their noses to keep Lagos rich, how u go inconvenient human beings to keep state rich. Some say we be omo ale Yoruba, well I no wan say Shebi we told u yet. Make we wait and see"
cheezyofficial wrote: "Ah ah, music never start, una don dey complain of leg pain"
dikaoliver wrote: "BAT told you people that he would reduce the purchasing power, but your were all high on color. Just wait until he does the next, widen the tax net, then you see siege bans"