NCC Confirms Steady Decline Of Mobile Subscriptions In Nigeria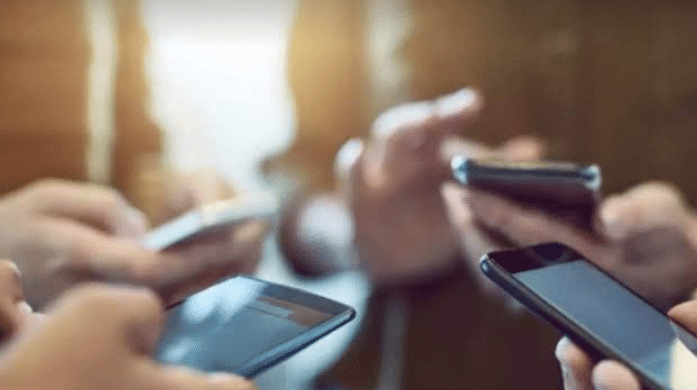 Nigeria is the country in Africa with the highest mobile population, and earlier steady rises in the number of mobile subscriptions were attributed to increased productivity and efficiency in other sectors.
However, this steady growth is being threatened, by several variables, such as inflation, cash shortages, and global macroeconomic conditions, according to MTN Nigeria's Chief Executive Officer, Karl Toriola.
Based on the foregoing, Nigeria's ambitions to achieve universal mobile inclusion have been hampered by a 3.49 million drop in mobile subscriptions over the last three months.
The Nigerian Communications Commission (NCC), who said there are presently 225.88 million mobile consumers in the country, said Mobile subscriptions have been steadily declining since February 2023, after they hit an all-time high of 226.84 million before the last three months.
The NCC said Mobile subscriptions initially declined to 225.82 million in March before declining once more to 223.34 million.
According to the commission, Mobile subscriptions have been steadily declining since June 2021 and there hasn't been a growth in them since then.
In 2020 and 2021, the mobile industry was impacted by federal law that mandated linking of SIM cards to National Identification Numbers, which resulted in a sharp fall in mobile subscribers. However, Subscription numbers have risen and shattered records afterward.
But in the last three months, MTN Nigeria lost 4.03 million mobile subscribers (going from 92.71 million to 88.68 million). Interestingly, the telecom giant still retains its position as the top mobile network operator in Nigeria.
Other carriers performed better, with Globacom increasing its customer base by just 172,867 from 60,76 million to 60,93 million; Airtel increasing its customer base by 31,705 from 60,30 million to 60,33 million; and 9mobile increasing its customer base by the greatest, up 330,003 from 13.07 million to 13.40 million in the last three months.
Teledensity (the number of active telephone connections per one hundred (100) inhabitants residing in a region) decreased during the three months, falling from 119.01 percent in February to 117.17 percent in April.