Tinubu's Wife, Remi Resumes Office As First Lady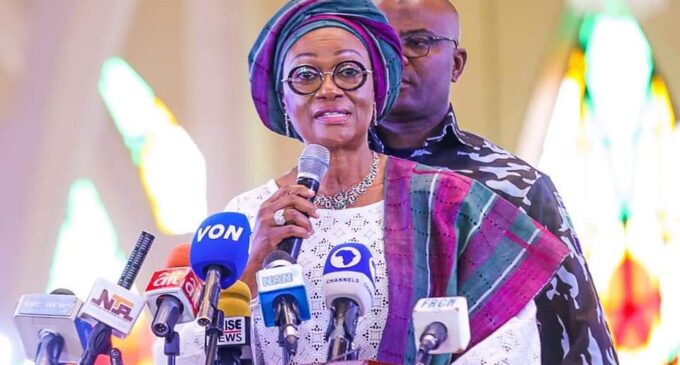 Today Monday, June 5, the wife of Nigeria's President Bola Tinibu, Oluremi Tinubu, made her first official appearance at the office of the First Lady.
Naija News understands that the first lady was received at her office today by the Permanent Secretary of the State House, Tijjani Umar and other Heads of Units in the First Lady's Office.
Accompanied by her security aides, Mrs Tinubu was taken on a tour to the offices within the First Lady's wing, comprising the Administrative, ICT, Catering, Media and Protocol Units.
Naija News reports that the First Lady was born to an Itsekiri mother and a Yoruba father on September 21, 1960.
Mrs Tinubu holds a Bachelor of Science Degree in Education from the University of Ife and has undertaken several courses in some higher institutions.
She served as the wife of the Lagos State Governor between 1999 and 2007 and was subsequently elected Senator representing Lagos Central in the Senate.
Tinubu executed many philanthropic activities to alleviate the plight of vulnerable people in her Constituency.
She is also a chieftain of the All Progressives Congress (APC), the party which brought her husband to power as Nigeria's president.