Fani-Kayode Criticizes NLC's Strike Over Fuel Price Hike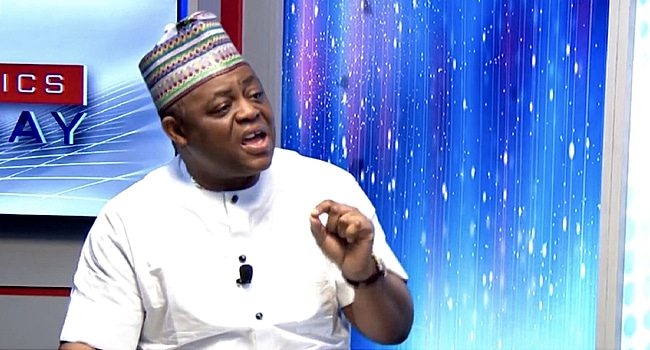 A high-ranking member of the All Progressives Congress (APC), Femi Fani-Kayode, took to Twitter on Monday to castigate the Nigerian Labour Congress (NLC) for its plan to launch a nationwide strike on Wednesday.
The proposed strike comes in response to a significant rise in the price of fuel following the removal of fuel subsidies.
The union's attempts to engage the federal government, led by President Bola Tinubu, have not resulted in any positive outcome so far.
On Sunday, the union even opted to not attend a scheduled meeting with the government.
Fani-Kayode questioned the NLC's motives in his Twitter post, asking why it remained quiet when the Central Bank of Nigeria (CBN) Governor, Godwin Emefiele, introduced what he described as a "horrendous" cashless policy earlier this year.
In his tweet, Fani-Kayode stated, "The leadership of the NLC did not threaten to go on strike when the sadistic monster called Emefiele introduced his horrendous, callous, wicked, malevolent, barbaric, vicious, self-seeking, politically-motivated, unconstitutional and illegal cash confiscation and money deprivation policy that resulted in the suffering, hunger, destruction, death, suicide, hardship, depression, frustration, madness and despair of millions of our people.
"Instead they are threatening to go on strike over the implementation of a well-thought-out and credible policy on oil subsidy which the Nigerian people endorsed by voting for a President who promised to remove it and which, though initially tough, will inevitably and eventually result in the restoration and resurrection of our economy and ensure that we have the necessary funds and resources for massive infrastructural development.
"Is this not strange and is it not a reflection of the insincerity, double standards and hypocrisy of the leadership of the Labour Congress?
"Does it not prove the fact they are acting out a script and that they are nothing more than a pack of ravenous wolves, implacable adversaries, insidious subversives and opportunistic mercenaries who are in the hands and power of Peter Obi?
"If Peter orders them to jump they will ask, 'Bwana, how high?' Yet the truth is that whether the NLC likes it or not the oil subsidy MUST and WILL go.
"That is the only way to save our country from the fiscal challenges, rot and deterioration that it has suffered over the last 15 years and put us back on the right track for national development".