Enugu Residents Ignore Gov Mbah's Threats, Insist Only Nnamdi Kanu's Freedom Can Stop Sit-At-Home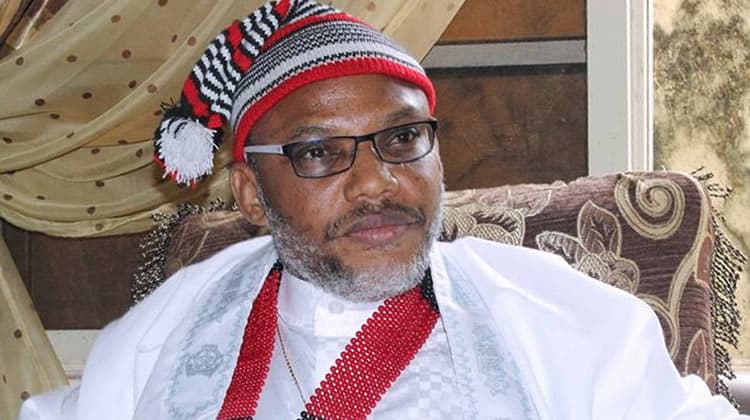 Reports from Enugu indicate that the Monday sit-at-home has continued despite a pronouncement by the State governor, Peter Mbah declaring an end to it in the state.
Naija News recalls that Mbah, on Saturday, said his administration would not put up with the civil action in the state from Monday, 5 June (today).
According to the governor, schools, markets, motor parks and businesses that fail to open for business or academic activities on Monday, June 5, 2023, would be closed down.
Mbah, in a public service announcement on Saturday, said "This is to inform all schools, markets, retail outlets, hospitals, transporters, malls and the general members of the public that, in view of the recent ban/cancellation of Mondays' sit-at-home by the Government of Enugu State, in all nooks and crannies of the state, they have been directed to go about their normal businesses and activities every day of the week, including Mondays.
"The above-mentioned bodies and others alike are required to comply with the directive as adequate security measures have been taken to guarantee their safety.
"Members of the government's task force will be moving around to monitor compliance. Any market, transport outlet, or any other body that fails to open for business risks being shut down immediately."
However, a visit to some markets, motor parks, schools and other places in the state by Premium Times today revealed that businesses were shut down as usual in compliance with the sit-at-home order of the Indigenous People of Biafra (IPOB).
It was gathered that at the popular Holy Ghost Roundabout near Ogbete Main Market, a combined team of security operatives comprising the police, personnel of the Nigeria Security and Civil Defence Corps and the military, were stationed at the area with two armoured vehicles and several patrol trucks.
Although the main gate of the Ogbete Main Market was left open, shops in the market were under lock and key, and it was discovered too that some commercial banks, filling stations and schools were also shut.
Several shops along major roads and streets in the state were also closed as there were limited human and vehicular movements.
It was learnt that one commercial minibus driver said "I have spent some litres of fuel without carrying a reasonable number of passengers. I regret coming out today.
"Everywhere is empty. People are just scared to come out due to possible attacks by unknown gunmen."
Also, a bike rider identified as Okechukwu Madu asserted that Mbah's declaration to end the sit-at-home made the situation worse.
According to Madu, there was no way the government can stop the civil action without the release of IPOB leader Nnamdi Kanu.
Speaking in Igbo language, Madu said "The governor (Mbah) made a mistake. Some days ago, he sent his men who went around Enugu even here (Ogbete Market) and New Market, telling people to start coming out every Monday that he had asked (President Bola) Tinubu to release Nnamdi Kanu. (https://)
"But today became worse. People used to line up in front of Ogbete Market and do business, but today you can see nobody is here."  
The usual Monday it-at-home order was introduced by the IPOB in August 2021 to protest the release of its leader, Kanu.
However, the separatist group later said it has suspended the civil action, but residents have continued to observe it every Monday.