Court Dismisses Keyamo's Case Against Atiku As Buhari's Ex Minister Vows To Appeal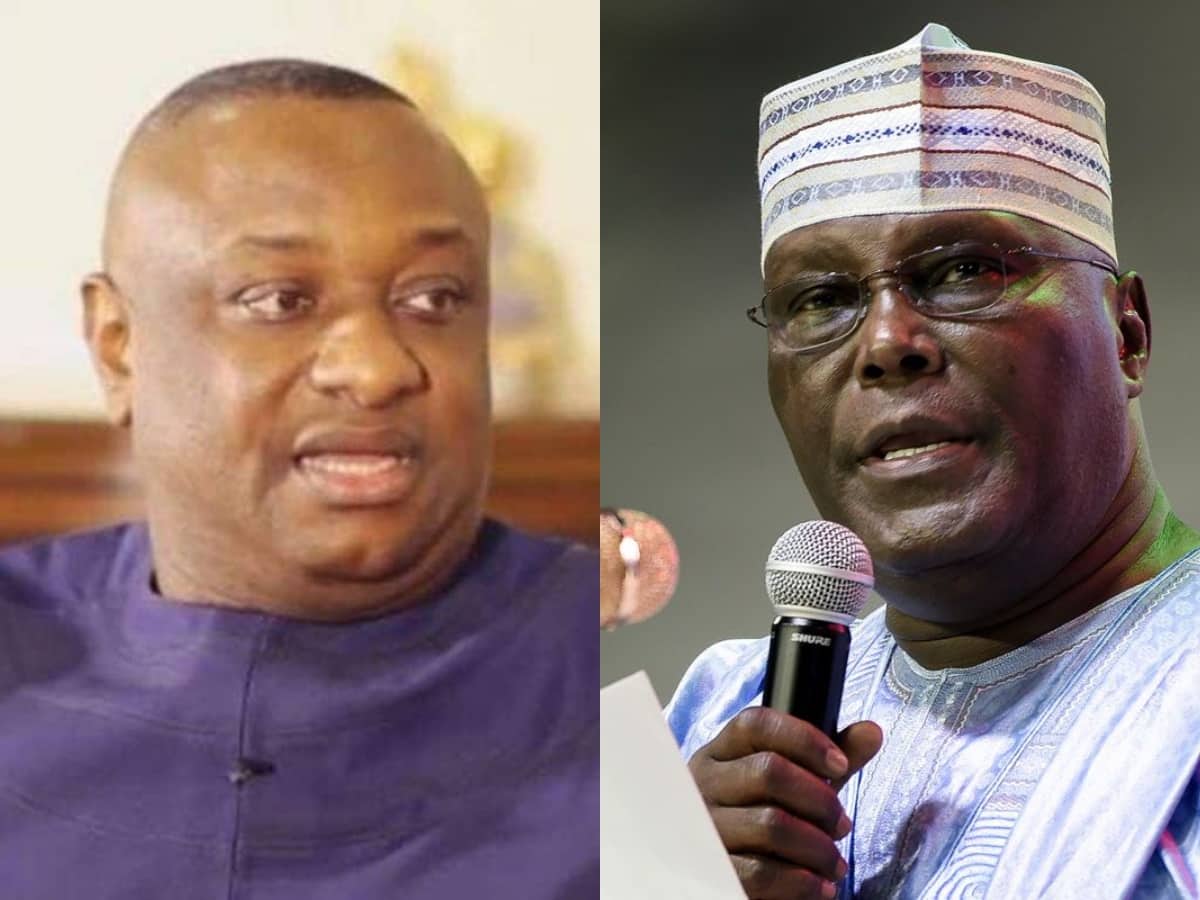 The suit filed before the Federal High Court sitting in Abuja by the immediate past Minister of State for Labour and Employment, Festus Keyamo (SAN), seeking an investigation of former vice president and 2023 presidential candidate of the Peoples Democratic Party (PDP), Atiku Abubakar, for alleged corruption has been dismissed.
Naija News recalls that Keyamo had accused Atiku of using 'Special Purpose Vehicles (SPVs)' to corruptly enrich himself while he was vice president of Nigeria between 1999 and 2007.
He relied on an affidavit allegedly deposed by Atiku's former media aide, Michael Achimugu, against his former boss in filing his suit.
The former Minister prayed to the court to compel anti-corruption agencies in the country to investigate Atiku for his alleged corrupt activities.
But the court, on Monday, dismissed the case brought before it by Keyamo.
The court, in a judgement that was delivered by Justice James Omotosho, held that the suit lacked merit.
Justice Omotosho held that the plaintiff was unable to disclose any reasonable cause of action in the suit to warrant the court to exercise its discretion in his favour.
Besides, the court held that the suit was premature, stressing that Keyamo failed to allow the relevant law enforcement agencies to investigate the allegation he raised against Atiku, before he rushed the matter to court.
Reacting in a statement by his lawyer, John Ainetor, Keyamo vowed to appeal the dismissal.
He said: "Earlier today, a Federal High Court in Abuja dismissed the case filed by Festus Keyamo, SAN, CON, against the candidate of the PDP in the last Presidential Election, Alhaji ATIKU Abubakar over the SPV saga principally because the court was of the opinion that the law-enforcement agencies were not given enough time to commence investigations before the suit was filed, amongst other sundry reasons.
"Our client respectfully disagrees with the reasons for the said decision because the law-enforcement agencies did not indicate their willingness to commence investigations, even if they were given more time. We want to establish a legal principle that the society cannot wait as infinitum for law-enforcement agencies to do their statutory duties.
"The suit was designed to prompt the agencies to show their READINESS to investigate. We are immediately filing an appeal against the said decision to the Court of Appeal as the struggle on this issue continues."