Bode George Denies Saying He Will Work With Tinubu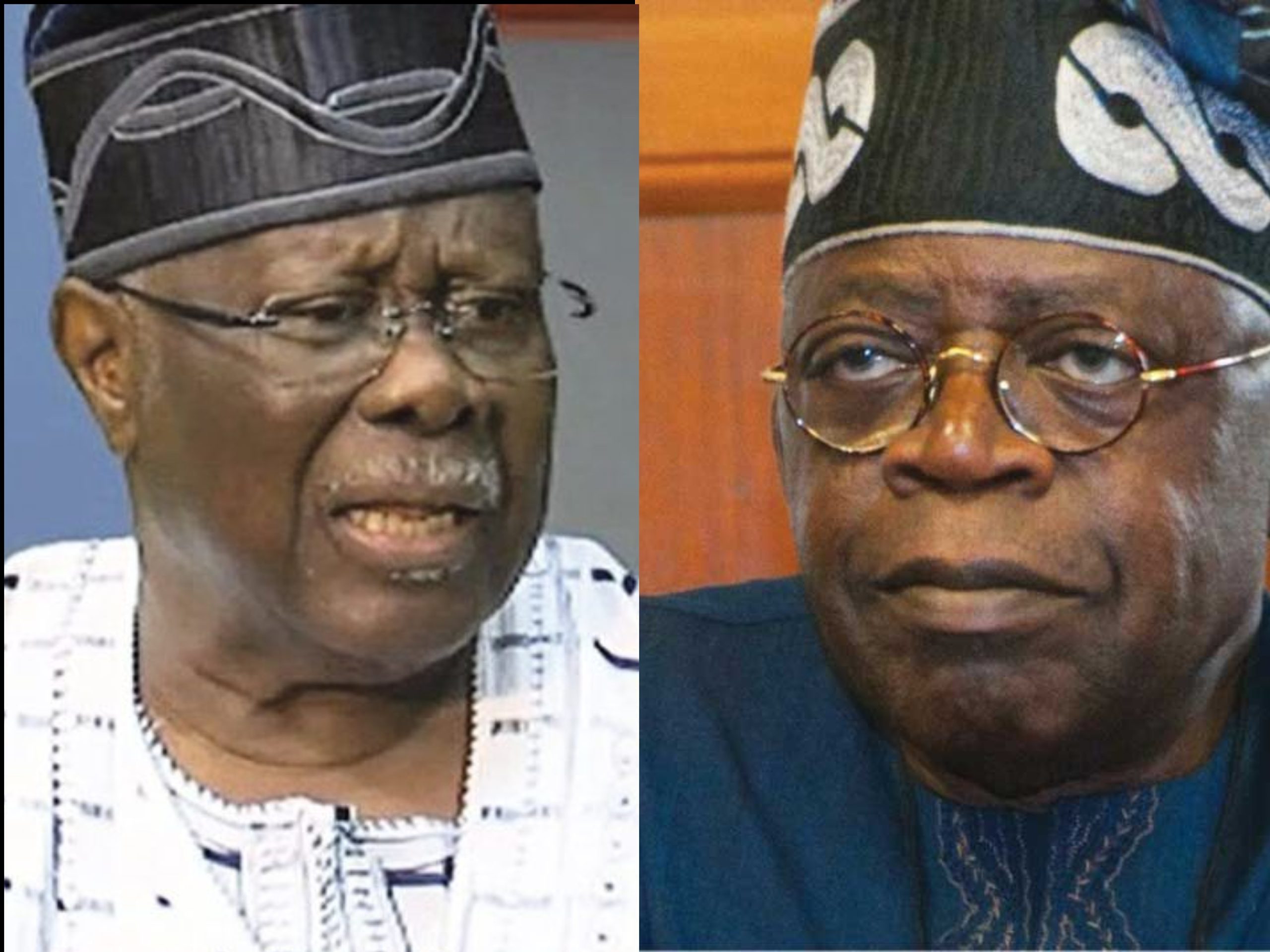 The former Deputy National Chairman (South) of the Peoples Democratic Party (PDP), Bode George has refuted reports that he had declared his willingness to work with President Bola Tinubu should the latter invite him.
"When they asked me, 'What will you do if Tinubu invites you?' and I said precisely that if he (Tinubu) calls me I will pray for Nigeria," George stated.
He clarified that the two don't belong to the same political party and any interaction between them would be minimal.
George mentioned, "If he says Hello chief, Good morning, and I will say Good morning Mr President that is if all court cases are over. We are still in court."
While speaking on Arise Tv on Monday he said despite Papa Olusi's persuasion to congratulate Tinubu, he firmly refused.
He said, "Even when Papa Olusi came, trying to convince me to go and pay a congratulatory visit to him (Tinubu), I said, No I can't do that. 
"What would they be doing in their calculation?  I've told you I've no personal qualms with this gentleman. The only differences we have are purely administrative."
Earlier, reports had claimed George was open to collaborating with President Tinubu if consulted.
However, the PDP elder has consistently critiqued Tinubu, going so far as to say that he would self-impose exile if Tinubu became president.
Recently, he reasserted his unwillingness to congratulate Tinubu on his presidential victory, citing disagreements with Tinubu's "methodologies of governance."