Akpabio Has The Numbers For 10th Senate Presidency Race – Ndume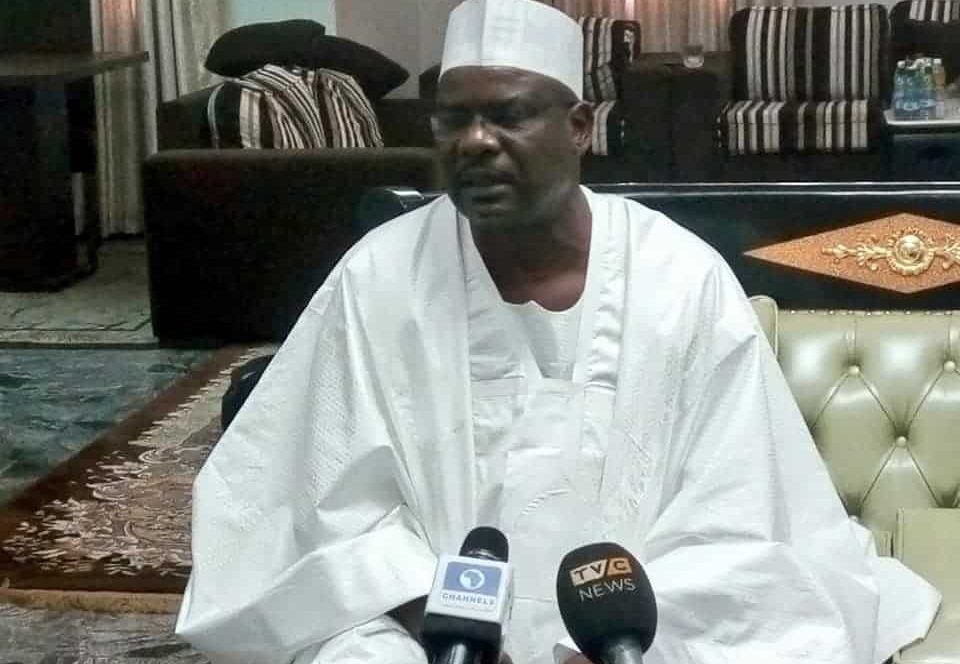 A chieftain of the All Progressives Congress (APC) and the director-general for the Akpabio/Barau Stability Group, Senator Ali Ndume, has boasted that his candidate for the 10th Senate Presidency race, Godswill Akpabio, has the number of support needed to win the leadership position in the National Assembly.
There are currently two factions of the National Assembly contending for the seat of the President of the Senate; that is the camp of the former governor of Akwa Ibom State, Senator Akpabio, and that of the former governor of Zamfara State, Abdulaziz Yari.
Naija News understands, however, that there have been a series of debates among reelected and newly elected lawmakers ahead of the inauguration of the 10th National Assembly scheduled to hold on June 13.
Different camps of the assembly are claiming to have higher numbers of support.
Speaking, however, on Sunday, Ndume who is leading Akpabio's camp, boasted that their focus is to deliver their candidate as the presiding officer and that they have the number to do so.
The lawmaker described the case instituted by the Economic and Financial Crimes Commission (EFCC) against Akpabio as sponsored.
He said, "It is not surprising that whenever a politically exposed person is contesting elections, some people would be sponsored to raise issues against him or her.
"Don't forget that President Bola Tinubu was also severely accused when he was campaigning to be president.
"We are not actually bothered about what the sponsored groups are saying about Akpabio, the anti-graft agencies know what to do, why are they teaching them what to do?
"They are accusing that some corrupt activities took place under his watch at the NDDC but they did not say he misappropriated funds as governor or as Minister.
"Akpabio was not the accounting officer of the NDDC; he was only heading the supervising ministry.
"They also accused him of not constituting the board of the NDDC but that also, was not his job. The president of the country is saddled with such responsibility," Ndume added, noting that many Senators are in their camp."