Thank You For Making Mistakes That Made Peter Obi Leave Your Party' – Labour Party Tells PDP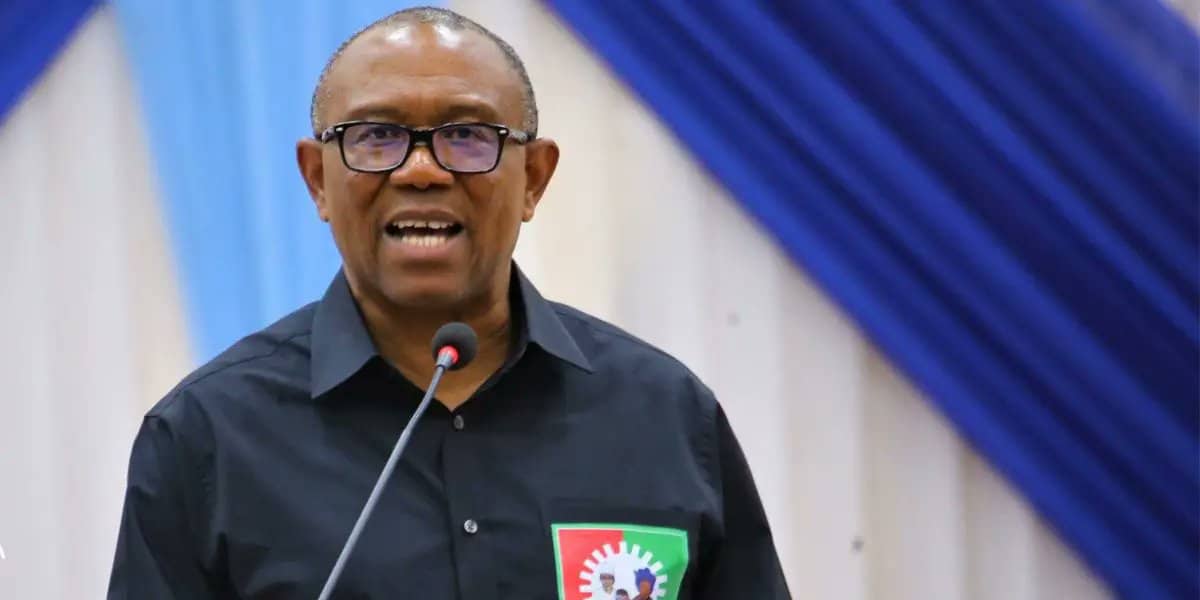 The leader of the Labour Party (LP) in Bauchi State, has applauded the Peoples Democratic Party (PDP) for making the mistake that led to the exit of former governor of Anambra State, Peter Obi from the party.
Naija News reports that the LP chieftain made this known while speaking at a PDP retreat for elected officials in Bauchi State.
When called upon to speak at the event, the party leader in the snippet making the rounds online said if PDP had not made the mistake of letting Peter Obi leave the party, the 35 members elected in the 10th Assembly would not have happened.
Recall that Peter Obi, who was considered one of the top contenders for the PDP presidential ticket, exited the party less than three days before its presidential primary election.
He later joined LP to contest the 2023 presidential election but was defeated by the All Progressives Congress (APC) candidate, Bola Tinubu.
Surprisingly, Peter Obi's presence in LP led to the victory of some members who contested in the National Assembly and House of Representative elections.
Fuel Subsidy: NLC Is Acting LP, Peter Obi's Script – Onanuga
Meanwhile, a chieftain of the All Progressives Congress (APC), Bayo Onanuga has urged Nigerian workers to ignore the directive from the President of the Nigerian Labour Congress (NLC) Joe Ajaero, asking them to go on strike next Wednesday over the removal of fuel subsidy.
Onanuga alleged that the NLC president was acting the script of the Labour Party (LP) in a bid to destabilize the administration of President Bola Tinubu.
Speaking via a post on his verified Twitter handle on Friday, the APC stalwart wondered the reason Ajaero did not oppose the LP and its presidential candidate, Peter Obi who also promised to remove the petrol subsidy.
Onanuga lamented that the NLC president was aware of the destabilizing effect the subsidy was having on the economy, yet was still against its removal.
He called on the Nigerian people and workers to "support the government as it works out new wages and rolls out other interventions, as promised by the President, to mitigate the effects of new fuel price."