FG Should Stop Appointing INEC Chairman — Anglican Bishop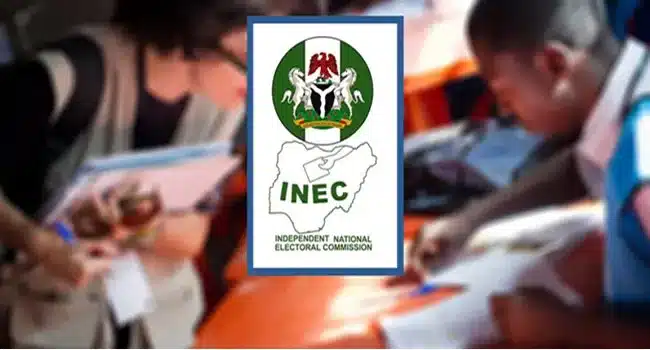 The Bishop of Kaduna Diocese, Church of Nigeria, Bishop Timothy Yahaya advocates for a shift in the selection process for the chairman of the Independent National Electoral Commission (INEC).
He believes that for Nigeria to conduct credible elections, the Federal Government must relinquish the power of appointing the INEC Chairman for the 2027 general poll.
"The only way to guarantee free, fair and credible elections in the country," Yahaya stated, is by allowing civil society organizations, rather than the government, to appoint the INEC Chairman.
Bishop Yahaya also expressed his dissatisfaction with the sluggish progression of election petition tribunals.
Drawing comparisons with other nations, he pointed out that election-related disputes are usually resolved before the swearing-in ceremony occurs.
The Bishop expressed his concerns during the Third Session of the 22nd Synod held at St. Stephen, Anglican Communion, Sabo Tasha, Kaduna.
He elaborated on his thoughts about the current electoral system, suggesting changes to both the appointment of the INEC chairman and the duration of election disputes.
The Bishop believes that no one should be sworn into office unless all election cases have been settled.
In the Synod, the Bishop suggested, "if the presidential election takes place, in six weeks, all matters that have to do with the presidential election cases should be terminated."
Yahaya additionally proposed the implementation of electronic voting to reduce corruption within INEC and cut down the significant costs of running elections.
He drew a comparison with India, pointing out the discrepancy in election expenses despite India's much larger population.
Another proposal by Bishop Yahaya involves the leadership of the election petition tribunal.
He recommends that retired justices and judges should head the tribunal instead of those currently serving.
Furthermore, he is advocating for a change in the tribunal process so that civil litigations and crimes are not postponed until the tribunal completes its work.
Ultimately, Bishop Yahaya is calling for a "total overhaul of the electoral process" in order to restore the people's confidence in the system.
He stressed the importance of credible elections, not only for domestic peace but also for Nigeria's reputation in the international community.