Do You Think We Would Dare Attack Yahaya Bello, Knowing He Is A Violent Man? – SDP Campaign Member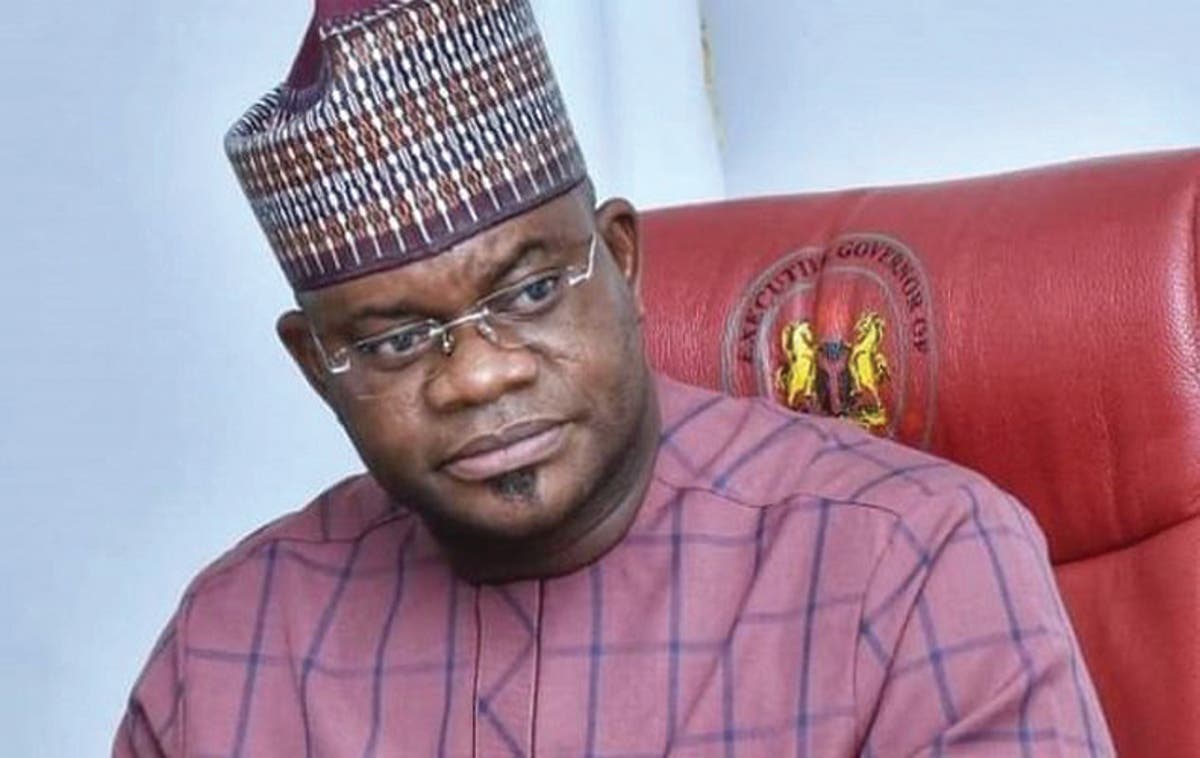 A member of the Campaign Organisation of the Social Democratic Party, (SDP) for the November Kogi governorship election has stated that the convoy of its candidate,  Murtala Ajaka was attacked by security operatives travelling with Governor Yahaya Bello in the Koton Karfe area of the State on Saturday.
Naija News recalls that in a statement by  Yahaya's media aide, Kingsley Fanwo, he stated that the governor's convoy was attacked by people believed to be supporters of Alh. Muritala Yakubu Ajaka at about 12.30 hours on Saturday.
However, a member of the SDP Campaign Organisation, Arome Attah who witnessed the attack stated that reports of the Yahaya media team claiming that they "blocked the road and started shooting sporadically at the convoy of Yahaya Bello" is a big lie intended to cover up an obvious attempt to assassinate the SDP Governorship candidate.
Attah insisted that it would be foolish for a private individual with just a few policemen as an escort to attack the convoy of a governor, especially one who is reputed for his penchant for violence like Yahaya Bello.
He noted that there are video recordings that showed that there was a deliberate attempt to kill the SDP governorship candidate during the attack.
"Fortunately, there is video evidence to show how the Ajaka convoy was attacked. It was a clear assassination attempt.
"There were at least three direct gunshots at the vehicle Ajaka was riding in. He escaped by God's grace and the fact that the vehicle was armoured," Attah said.
Speaking further, Attah explained that the SDP governorship candidate had left Abuja on Saturday morning for courtesy calls on some paramount rulers in Koton-Karfe, Lokoja, Idah and Okene areas of the state but his plan was aborted due to the attack.
"We were on the way to Kogi when Bello's convoy met with our convoy just about seven kilometres to Lokoja. We parked to allow his convoy to pass.
"But while they were passing, they shot at six of our vehicles. Three gunshots were fired at our gubernatorial candidate's SUV
"What saved him was the fact that his vehicle was bulletproof. It was a miracle that no member of the convoy died or sustained injuries from the gunshots.
"So, the claim by Yahaya Bello and his gang is nothing but a tissue of lies concocted from the pit of hell," he added.