Why I Might Stop Playing 'Mummy Wa' Role – Kemi Ikuseedun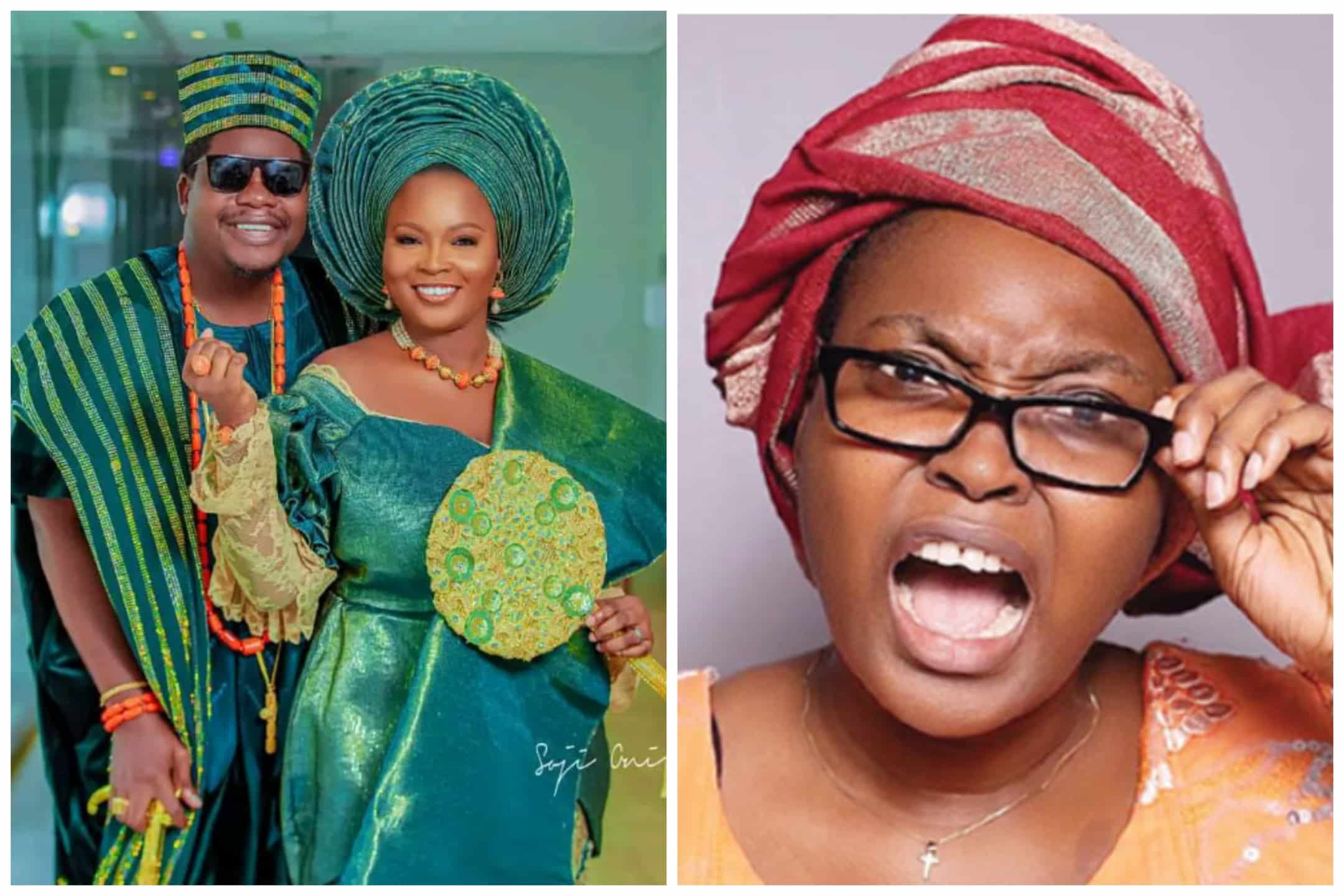 Nigerian skit-maker, Kemi Ikuseedun, popularly known as 'Mummy Wa', has revealed she might stop playing the role with her colleague, Debo Adebayo, also known as Mr Macaroni.
Naija News reports that Macaroni's 'onscreen wife' made this known during an interview with PUNCH, stating it has been four years since she started playing the character.
According to 'Mummy Wa', she is already looking beyond the role and thinking of other things she can do.
She said, "This is the fourth year (of playing the role), and I always feel like one day, I might not be 'mummy wa' again. So, I am always racking my brain on other things to do"
When questioned on if she can double date, Kemi who was dating her colleague, Isbae U, before their relationship crashed over alleged physical abuse said it would be hard for her to engage in such kind of relationship.
She said, "If it's a friendship thing, it is possible. But, if it is romantic, I don't think it is possible. One will definitely love one more than the other.
"I cannot love two people at the same time. If I love one person romantically, my mind will always be with that person. I will always think about that person. It will be very hard for me to think of someone else"
Mr Macaroni Recounts First Meeting With Davido
Meanwhile,  Mr Macaroni, has recounted his first meeting with Nigerian singer, Davido.
The skit maker via his Instagram revealed that he met Davido for the first time in 2020 and immediately narrated to the singer how his dad, Deji Adeleke was their first Elder in SDA Magodo.
He added that he also disclosed how the singer's father bought him his first-ever laptop which he used in school and how he showed care and love.
Mr Macaroni disclosed that he wasn't prepared for Davido's response as the singer invited him into his house.