Paul Enenche's Daughter 'Attacked' After Asking Nigerians To Pray Over Fuel Subsidy Removal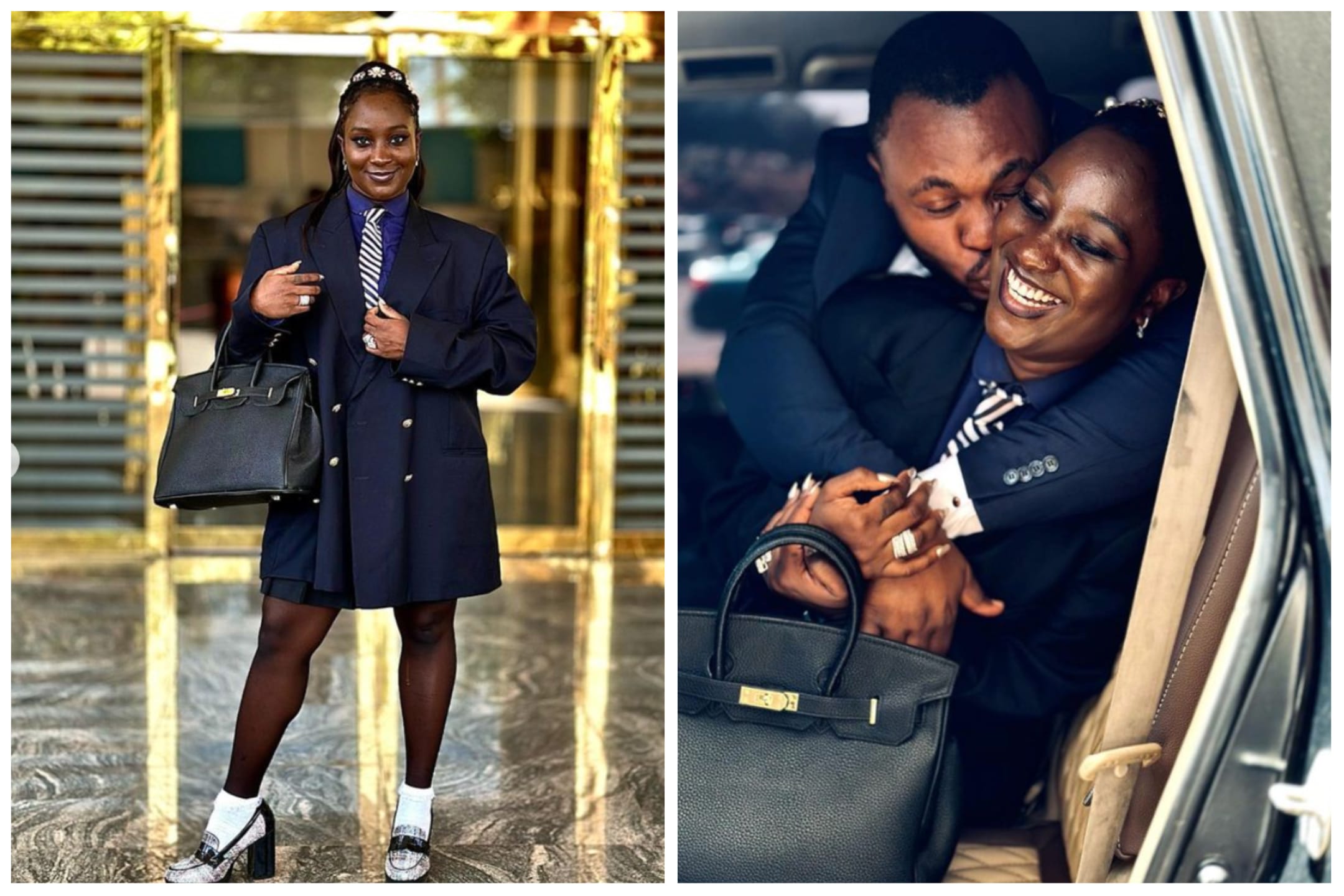 Deborah, the daughter of the Founder of Dunamis International Gospel Centre, Paul Enenche, has been attacked online.
Naija News reports that this comes after Deborah distanced herself from the experiences of other Nigerians and questioned if they are praying over the current situation of fuel subsidy removal.
According to the clergy's daughter, she was at a filling station in Abuja and didn't meet anyone there and another place she visited was selling fuel at N700/liter.
She said, "I really appreciate my privilege and how much of God's grace that I don't have to experience what other Nigerians are experiencing and I do not involve myself on conversation on the internet, I will rather keep things in my mind. But with what is currently going on, I hope you people are praying, I was at a filling station and nobody is there"
However, many Nigerians expressed their displeasure over the statement, saying prayer didn't develop Western countries like UK and US.
obynodaddymuna wrote: "Praying what? Why do people like to deceive themselves with prayers for a country that will never work. Abeggg"
9jasingles_partners wrote: "Very " UNNECESSARY WANNA BE " because only a call your papa out like this eeeh, a member will just use FUEL AS TIGHT GIVE YOUR PALLEE as his share make he share with you No WAHALA. Na turn by turn. Emotional damage"
kate_e_bassey wrote: "It's better to be silent and be mistaken for a ****** , than open your mouth to speak to erase the doubt. That PRIVILEGE gan gan is why you should sit this out, my dear"
chebetheloffical wrote: "Bitter souls criticizing her. God has blessed her family and your criticisms no hold water. No be her papa do una"
decluther_sistah wrote: "Yeah prayer, the magic weapon that developed countries used to build their economies Uk, US prayed their way to the top don't annoy me this night"
psmielz wrote: "Yeah prayer, the magic weapon that developed countries used to build their economies Uk, US prayed their way to the top don't annoy me this night"
gracenlue wrote: "Nigerians saying prayer is not everything but when it comes to doing things right nobody is ready to skip bribes, cutting lines, skipping due process and standing by people who speak for what is right in person not just on social media. @deborah_paulenenche is honestly not your problem let's change as individuals in our homes, workplaces and communities thats where the national change comes from"
mer_c_i_ful wrote: "Any little thing,pray. That's how we got here in the first place.please tell your dad to pray on behalf of Nigerians. Thank you"