Nollywood Actress Opens On Why She Got Married To Husband After Dating For Six Months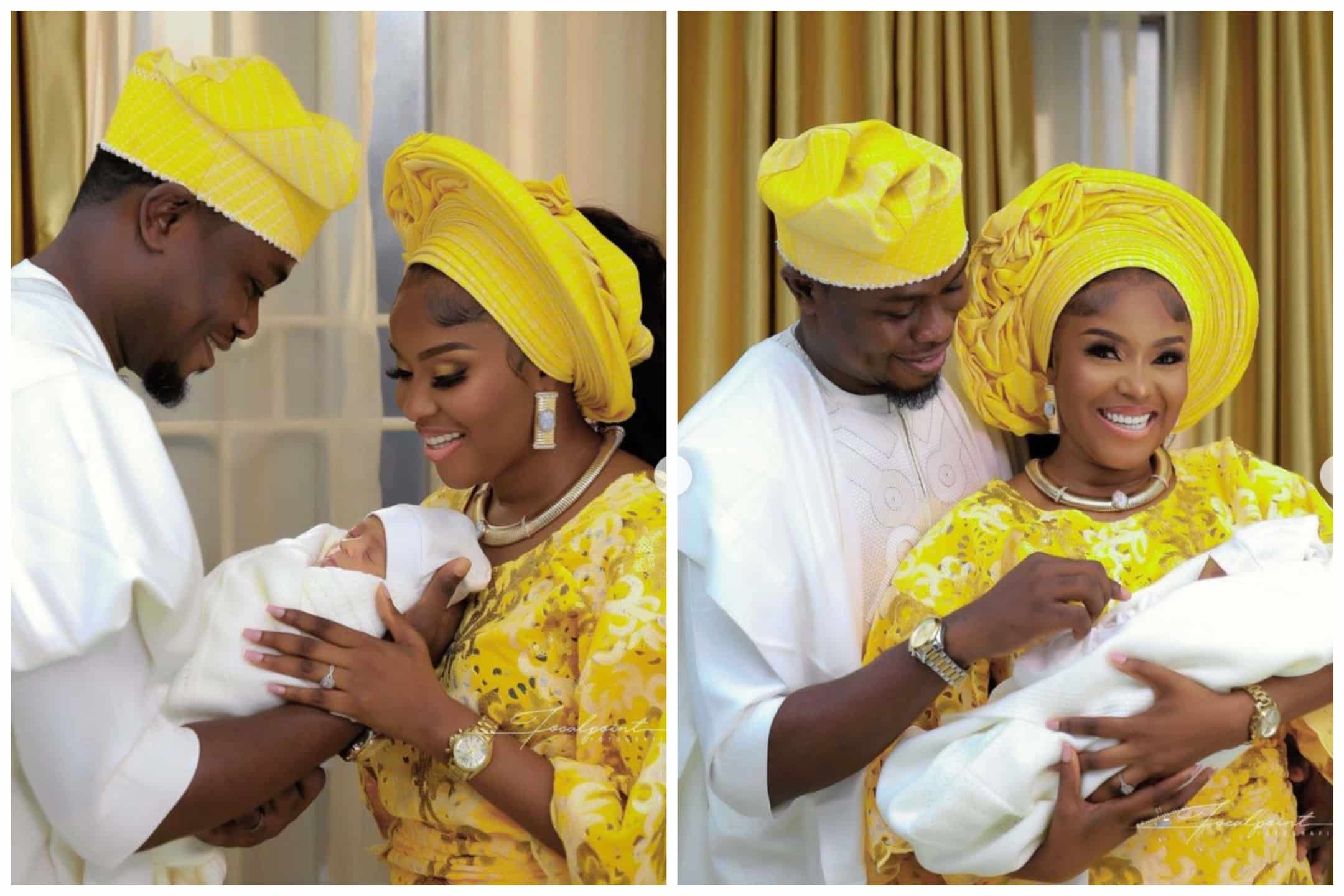 Popular Yoruba Nollywood actress, Biola Adebayo, has opened up on the reason she decided to marry her husband barely six months after they started dating.
Naija News reports that the thespian, who recently welcomed her first child via surrogacy, while recounting her love story on her YouTube channel, said she and her husband have some similarities.
Adebayo said she is aware of what she wanted and her first consideration was someone who is a Christian and ready to live in Nigeria.
According to the actress, she was not desperate about getting married adding she rejected many marriage proposals abroad because she didn't want to leave Nigeria.
In her words: "I realized that we had a lot of things in common. Me and my husband did not court for too long. We got married in less than six months (after we started dating). That was because I knew what I wanted."
"First, I was looking for a believer (Christian). That was the utmost for me. I was looking for somebody that lived in Nigeria and was not ready to 'japa' (relocate).
"I got a lot of advances from guys abroad but I did not want to leave Nigeria. My former husband lived abroad. I can speak Hausa, and my husband can speak the language too. We have many things in common.
"When we finally met, I realised that I could give him a chance. After about two weeks (of knowing each other), we met in person.
"I was never desperate about marriage. Rather, I was patiently waiting. I knew the kind of person I wanted, and I knew that God would bring that person in His own time, so I was not bothered."