Tinubu Shuns Rufai, Dambazau, 'Picks' Former EFCC Boss As NSA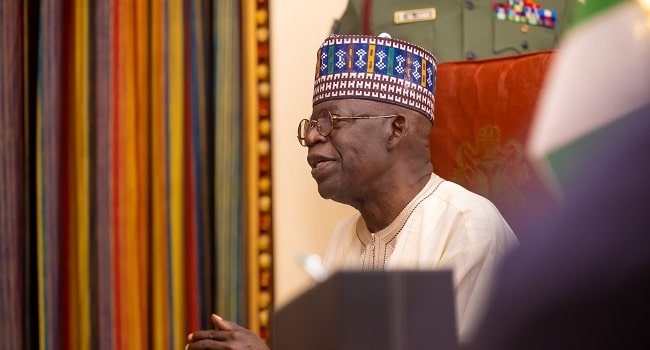 All is set for President Bola Ahmed Tinubu to officially appoint former Economic and Financial Crimes Commission (EFCC) chairman, Nuhu Ribadu as National Security Adviser (NSA).
It was gathered that Ribadu was picked by the President ahead of two other candidates that were being considered for the top security job.
According to sources, as part of his efforts to fulfill his promise of delivering a "bold, no-nonsense crime prevention reform" to safeguard Nigerians, Tinubu evaluated the three candidates for the NSA position before finally settling for Ribadu who is widely regarded as one of Nigeria's experienced individuals in the field of security and law enforcement.
The Whistler reports that the two other candidates that were also considered are former Minister of Interior and ex-Chief of Army Staff, General Abdulrahman Dambazau (rtd), and the current Director-General of the National Intelligence Agency (NIA), Ahmed Rufai Abubakar.
The NSA serves as the principal adviser to the President on security matters, coordinating various security agencies, providing intelligence assessments, and formulating policies to address the nation's security challenges.
The NSA position requires a capable and experienced individual who can navigate complex security issues and provide effective counsel to the President, and Tinubu, according to sources, was determined to pick an individual who can help to address the pressing security challenges facing the nation effectively.
Insiders revealed that President Tinubu highly regards Ribadu and values his expertise and dedication to public service.
Recall that Tinubu had announced the appointment of the House of Representatives Speaker, Femi Gbajabiamila, as Tinubu's Chief of Staff and Senator Akume George as the Secretary to the Government of the Federation.
But sources told the platform that Ribadu's background as a former police officer could have counted against him as the NSA position has customarily been occupied by persons with military backgrounds.
He was appointed EFCC chairman in 2023 by then-President Olusegun Obasanjo, tasked with investigating and prosecuting financial crimes, particularly corruption, money laundering, and fraud.