Why Federal Workers Are Yet To Receive May Salary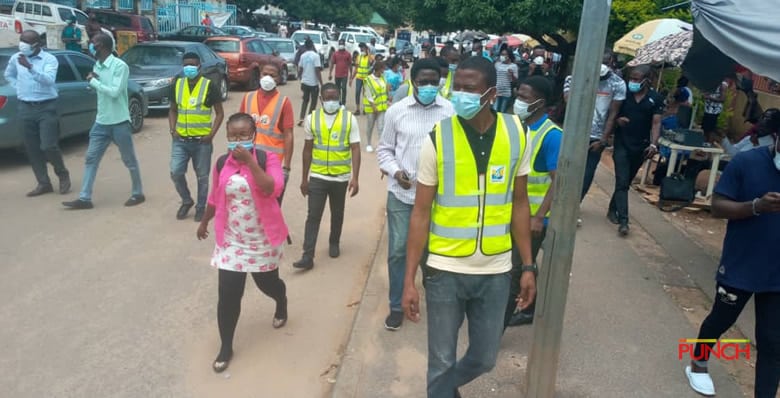 Federal civil servants can look forward to their May salaries soon as plans are underway to unfreeze government accounts.
Upon the unfreezing of these accounts, Ministries, Departments and Agencies (MDAs) will be able to access much-needed funds for their operations, as they have been unable to meet their expenses.
A well-kept tradition of freezing expense accounts during a change of government was observed before the end of the ex-president, Muhammadu Buhari administration.
A source in the Office of the Accountant-General of the Federation (OAGF) that spoke with The Nation explained, "The outgoing administration freezes all expense accounts to stop unscrupulous persons from making last-minute withdrawals."
The blocking of accounts has adversely affected the operations of various MDAs.
One official voiced his agency's struggle to access its accounts for the past three weeks but remained hopeful that the accounts will be unfrozen before the end of the month.
Both officials also confirmed the unavailability of Remita, the government's receipt and expense platform.
When asked about the situation, the Permanent Secretary of the Federal Ministry of Finance, Budget and National Planning, Aliyu Ahmed acknowledged the salary issues but assured that they are temporary and will soon be resolved.
Typically, civil servants receive their salaries on or before the 25th day of every month, following the Federation Account Allocation Committee (FAAC) meeting. The most recent meeting was held on May 18.
Acknowledging the delay in salary release, the Spokesman for the OAGF, Bawa Mokwa informed that some civil servants began receiving their May salaries on the 31st.