Tension As Armed Security Agents Take Over Ondo Assembly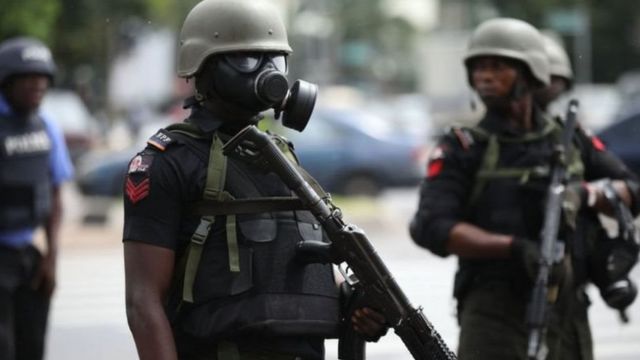 Armed security men have reportedly taken over the complex of the Ondo State House of Assembly in Akure, the state's capital.
Naija News gathered that the development was confirmed by the Chairman of the House Committee on Information, Hon Olugbenga Omole, who said armed security men have been mobilised to the assembly complex.
It was learnt that the unrest in the Ondo Assembly complex may not be unconnected with the alleged plans by the outgoing members of the Assembly to impeach the outgoing Speaker, Hon. Bamidele Oleyelogun.
Armed security, according to The Sun, had laid siege at the House of Assembly complex located at the Alagbaka area of Akure as early as 7.00 am.
The two gates leading to the Assembly complex were said to be blocked by armed security men from the Nigeria police.
This platform learnt earlier that Oleyelogun had resigned from his position.
Oloyeloogun's resignation was contained in a letter signed and addressed to the Clerk of the House, dated 01-06-2023.
According to the letter titled, 'Resignation as Speaker, Ondo State House of Assembly.' sighted by The Punch on Friday, the resignation takes effect from today.
However, Omole, while debunking news of the Speaker's resignation, said the signature of Oleyelogun was forged on a fake letter of resignation in circulation, describing it as the works of his detractors.
The valedictory sitting of the 9th Assembly was scheduled for yesterday but could not hold as at press time.