Results Of Presidential Election Was Rigged At Collation Centers – Atiku's Witness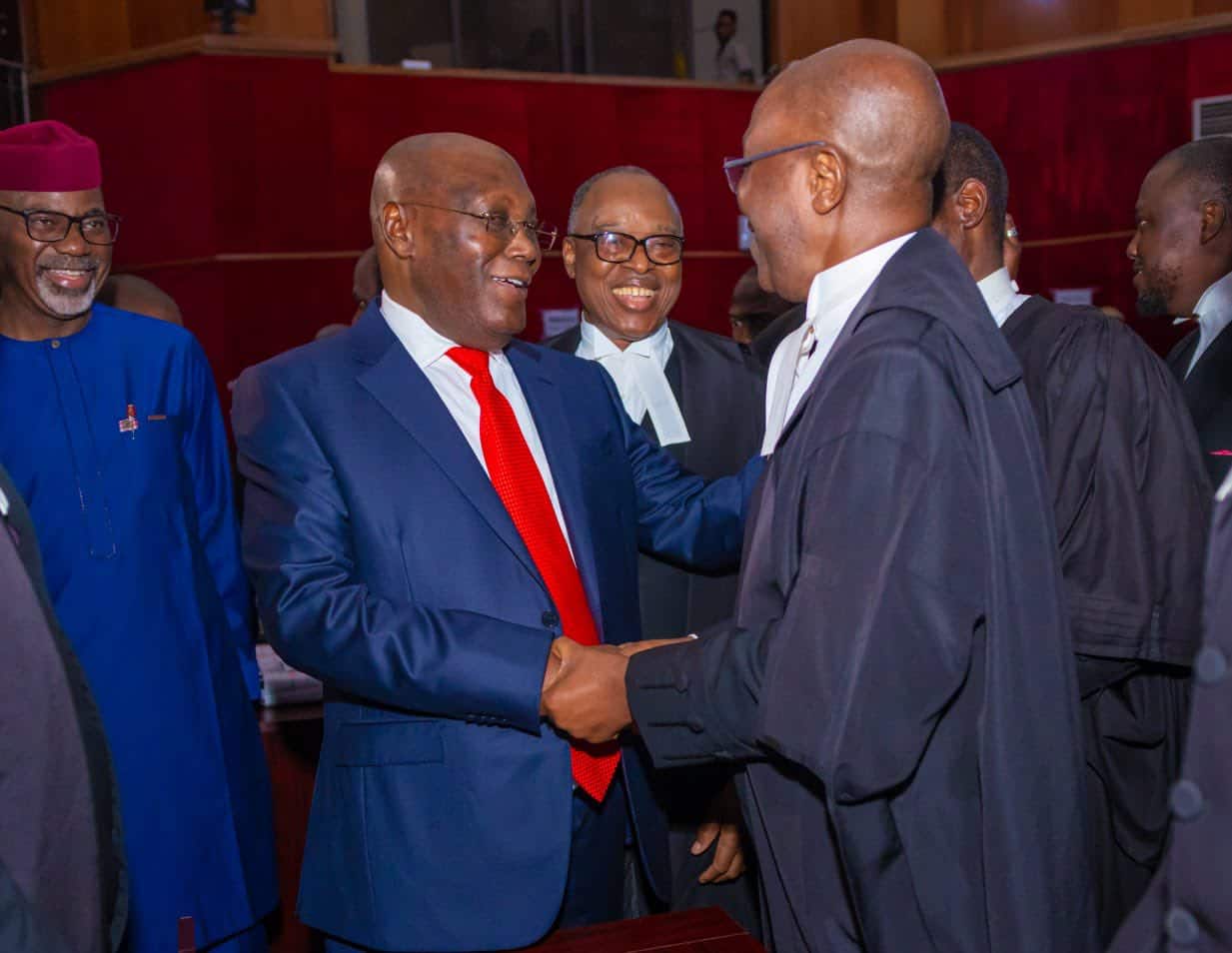 The Presidential Election Petition Court was informed on Friday about serious allegations of electoral misconduct during the 2023 presidential election.
According to these claims, significant rigging took place against former Vice President Alhaji Atiku Abubakar, primarily at Ward Collation Centers.
Borno State Collation Agent for the Peoples Democratic Party (PDP), Mr Nicholas Msheliza, testified about the alleged harassment of PDP agents at the collation centres.
The agents were purportedly chased away and subsequently, results from the polling units were manipulated.
Msheliza further accused the Independent National Electoral Commission (INEC) of violating the 2022 Electoral Act by not transmitting the election results electronically as required by law.
A former House of Representatives member, Hon Sani Idris Kutigi, also testified, alleging discrepancies between actual votes recorded at polling units and the data entered into Form EC8D.
He refused to endorse the collated results due to these inconsistencies.
However, under questioning from the All Progressives Congress's (APC) counsel, Lateef Fagbemi, Kutigi admitted that he did not include the precise figures from the polling units in his witness statement, citing a lack of space.
The third witness, Silas Joseph Onu, a legal practitioner, alleged that PDP agents were chased out of polling units, some were arrested, and detained in police stations while they were performing their duties at collation centres in Ebonyi State.
He further asserted that the perpetrators of the fraudulent results were left unimpeded when his party's agents had to flee to avoid being harmed.
Following a request from Atiku's legal representative, Justice Haruna Simon Tsammani adjourned the hearing to Monday, June 5.