Tinubu To Name Former Benue Governor As SGF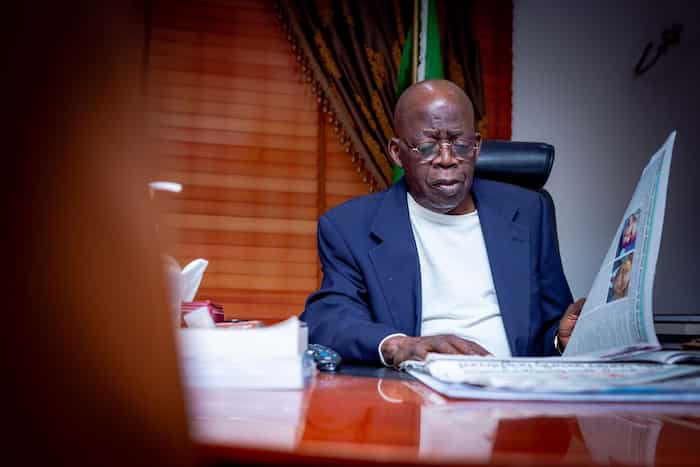 Indications have emerged that President Bola Ahmed Tinubu is set to name the immediate-past Minister of Special Duties and former Governor of Benue State, Senator George Akume, as the new Secretary to the Government of Federation (SGF).
President Tinubu's decision is to appease the North Central zone ahead of the race for leadership of the 10th National Assembly.
According to Western Post, Tinubu has decided on Senator Akume, his long-time ally, for the top job.
The President, according to available information, is expected to formally announce the appointment of Senator Akume alongside other personal aides between Friday and Monday next week.
Naija News reports that the North-central zone and All Progressives Congress members are reportedly unhappy about being taken out of consideration for the position of Speaker of the House of Representatives.
Since his inauguration on Monday as the 16th President of Nigeria, expectations have been rife among many political actors and Nigerians for the appointment of personal aides of the President, leading to many speculations on social and mainstream media.
Reports emerged yesterday that President Tinubu had appointed the Speaker of the House of Representatives, Hon. Femi Gbajabiamila, as the Chief of Staff to the President.
However, Gbajabiamila denied the appointment, asking Nigerians to 'allow the system to work.'