Amended ICPC Act: What Very Good Job, Mr Senate President?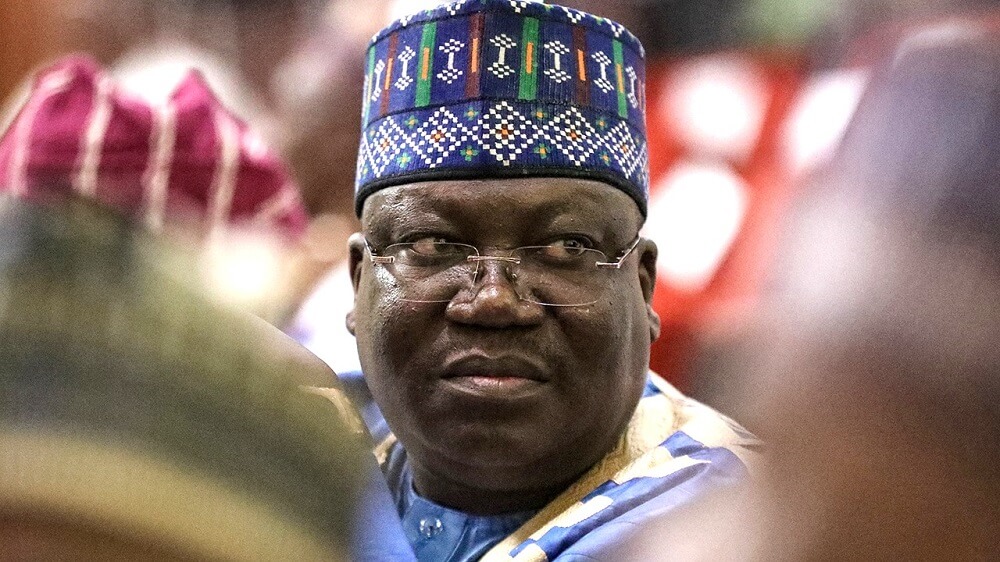 It was the pioneer Chairman of the Economic and Financial Crimes Commission (EFCC), Nuhu Ribadu, who once averred that "when you fight corruption, it fights back." Corruption does not only fight back but fights dirty, so much so that it can turn the table against the whistleblower who is out to rid society of this menace. Indeed, the viciousness and vindictiveness of corruption is enough reason for one of the recent amendments by the outgoing Senate not to be drowned in the fuel subsidy removal pool bogging down the country at this time. That is if Nigeria is serious about accountability and probity in public service.
On Tuesday, the upper chamber of the National Assembly amended the Independent Corrupt Practices and Other Related Offences Commission (ICPC) Act to accommodate two years imprisonment without the option of fine to any individual who writes a false petition or gives false information to commission officials. Under the ICPC Establishment Act, there are provisions for the protection of whoever gives ICPC information pertaining to an offense committed or likely to be committed by any other person.
Following the presentation of a report by the Senate Committee on Anti-corruption and Financial Crimes ICPC Act (Amendment) Bill, 2023 (SB.1115) by the Chairman, Suleiman Abdu Kwari, section (25) (1) was amended to now read: "Any person who makes or cause any other person to make to an officer of the commission…any statement which to the knowledge of the person making the statement, or causing the statement to be made is false, or intended to mislead shall be guilty of an offense and shall on conviction be liable to imprisonment for a term not exceeding two (2) years."
Most lawmakers who spoke while the report was being debated posited that the punishment for making false allegations through petitions or other means should be between five to 10 years imprisonment without an option of fine. In his response, the Senate President, Ahmad Lawan, argued that the punishment had better be left without an option of fine so as to protect innocent people from victimization. He pointed out that in the absence of an option of fine, "those who want to commit the offense will have to think twice." The Senate President boasted that "we have done a very good job by doing the scrutiny we did."
Naija News finds it disturbing that despite ranking 150 out of 180 countries assessed by Transparency International in its 2022 Corruption Perception Index (CPI), the Senate would rather that the country busy itself chasing after rats when it should be putting out the fire. Instead of amending the ICPC Act to dissuade whistleblowers from reporting corruption cases, why didn't the Senators tighten the noose on corrupt persons by increasing the punishment for graft? We believe that sleaze is too rife with deleterious consequences for Nigeria that laws dissuading and punishing the act should have given more teeth than the one that undermines its exposure.
This is a country where government officials tried for corruption, got off the hook, or merely had a slap on the wrist, no thanks to the weak legal system and hamstrung prosecutorial agencies. If the Senate meant well, strengthening laws against corruption and ICPC as an anti-graft agency should have been more of a priority than punishing individuals who write false petitions or give false information to the Commission. As bad as giving false witnesses or misleading evidence to nail an innocent is, there are already extant laws, including the Whistleblower Act, that take care of such victimization. Where there are more lapses is in non-commensurate punishment for acts of corruption in public service. In specific terms, it's the jail term for those who embezzled or misappropriated public funds that should be increased.
Not a few Nigerians have called for capital punishment for public officials guilty of stealing from the public coffers. Some even advocate China's ruthless approach to dealing with corrupt elements. The Senate doesn't have to overlook these sentiments in going ahead to wade off those who may be in the position to expose instances of graft from doing the public good. We wonder what message the lawmakers are sending to the international community with this odious amendment. Here is a country whose people have been derided as fantastically corrupt by a sitting British prime minister. In a further show of how deeply rooted corruption is in the system, the same Senate came up with a report on Wednesday that dozens of federal government ministries, departments, and agencies misused a whooping N3.8 trillion they received from the Service Wide Votes (SWV) within four years.
A probe by the Senate Public Accounts Committee on the disbursement of N5trillion from the SWV to some 200 government parastatals between 2017 and 2021 found out "Hundreds of Billions of Naira were claimed to have been used for the purposes of paying salary shortfalls whereas such agencies had already collected appropriation for personnel emolument and were on the IPPIS platform. In some instances, huge sums Of money were thrown at agencies which they didn't apply for…" These funds must have likely found their way into private pockets. Yet there are several other covert and overt ways that fraud is being perpetrated in government offices, thereby hemorrhaging Nigeria's lean finances.
Corruption poses such a grave threat to the country that it is often said that "if we don't kill corruption, corruption will kill Nigeria!". This singsong should ordinarily make critical stakeholders like the Senate focus attention on what really matters instead of seeking to make themselves and their co-travelers untouchable. The way we see it, this vexatious amendment to the ICPC Act actually induces corruption. This is how: officials in a position to steal public funds will readily do so since they know that whoever catches them in the act risks imprisonment if they can't prove the credibility of their intel. Regarding corruption, this newspaper demands that legislative agenda and efforts should be about dissuasion and deterrence, not incentivizing the vice. Only then can Lawan claim that his Senate has done "a very good job" in that regard!