Ronaldo Speaks On Leaving Saudi Arabia Club, Al Nassr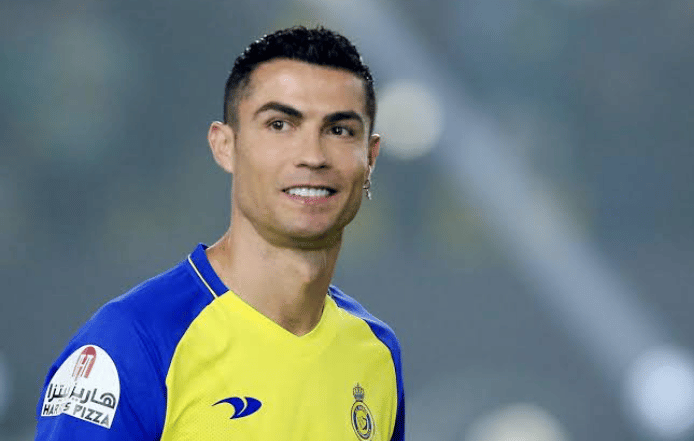 Portuguese professional footballer and five times Ballon d'Or winner, Cristiano Ronaldo, has disclosed his position on playing for Al Nassr next season.
It could be recalled that Ronaldo became the highest-paid player in football history when he signed a two-and-a-half-year contract with Al Nassr on December 30, 2022.
Recently, there are speculations that the 38-year-old player may leave Al Nassr soon due to reports of a swap deal with Saudi-owned Newcastle United, who has now qualified for next season's Champions League.
However, on Thursday, Ronaldo pledged to remain in Saudi Arabia next season despite failing to land any silverware since his lucrative move to the oil-rich kingdom.
"I am happy here, I want to continue here, I will continue here.
"And in my opinion if they continue to do the work that they want to do here, for the next five years, I think the Saudi league can be a top-five league in the world," Ronaldo said in an official Saudi Pro League interview.
Ronaldo's 14 goals in 16 league appearances were only enough for a second-place finish for the Riyadh club, a favourite of some senior Saudi royals.
In January, the former Manchester United, Real Madrid and Juventus marksman signed a two-and-a-half-year deal said to be worth more than 400 million euros.
He admitted some Saudi conventions had taken him by surprise, including late-night training sessions during the fasting month of Ramadan.
"In Europe, we train more in the morning, but here we train in the afternoon or evening, and in Ramadan, we train at 10 at night," Ronaldo said.
He added: "So this is so strange, but as I tell you, these situations are part of an experience, memories. I like to live these moments because you learn with these things."
"I expected to win something this year, but we didn't, but next year I am really positive and confident that things will change, and we go in a better way."