NFF Admits Owing Footballers And Coaches Bonuses And Salaries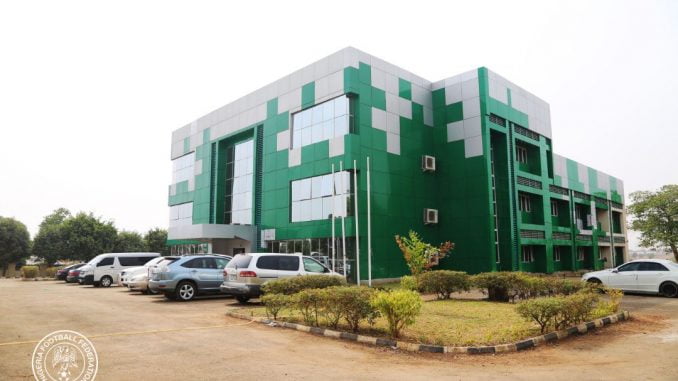 The Nigeria Football Federation (NFF) has admitted that the football body is owing footballers and coaches bonuses and salaries.
The head coach of the men's senior team Jose Peseiro, and Ladan Bosso, who is currently in charge of the men's Under-20 team competing in the quarter-finals of the World Cup in Argentina are said to be owned unpaid wages running for about a year. It is understood that Bosso has only received three months' worth of salary during the previous fifteen months.
Also, the NFF is reportedly owing the country's women's senior team head coach, Randy Waldrum, a total of almost $100,000, including bonuses from the Women's Africa Cup of Nations in 2022. This debt is still raging on even as the coach prepares the Super Falcons for the 2023 Women's World Cup in two months.
Reports claimed that the coaches have not yet lodged an official complaint because Ibrahim Gusau, who became NFF president in September, inherited most of the debts from his predecessor Amaju Pinnick and has been appealing to players and coaches for patience.
The federation, which gets a percentage of its budget from the government, also owes players, including members of the senior men's and women's sides, a catalog of bonuses. Gusau has reportedly gotten in touch with sponsors to convince them to pay back outstanding fees to upset the debts.
Due to the non-payment of wages and allowances, the Super Falcons squad boycotted training before their 2022 Wafcon third-place play-off match against Zambia, and the Super Eagles team's most recent unpaid bonuses date back to 2021.
Even the under-20 players who are currently representing Nigeria in the ongoing World Cup in Argentina are said to be owed qualification bonuses.
"The NFF has been facing huge financial challenges and there is an ongoing effort to resolve all the issues relating to unpaid wages," the NFF's director of communications, Ademola Olajire, told BBC Sport Africa.
"It is unfortunately not something to be proud of and the new board of the federation is working hard to resolve the problems."