EFCC Grills Fayemi Over Alleged Misappropriation Of N4bn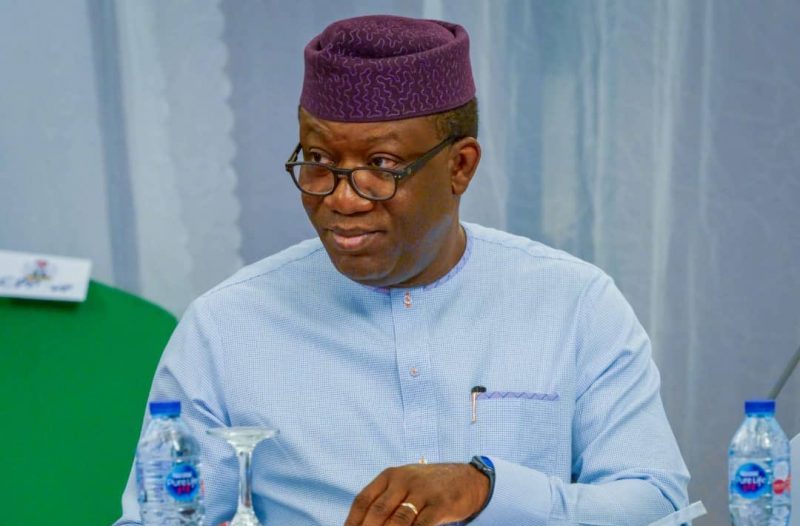 Former Governor of Ekiti State, Kayode Fayemi, is currently undergoing interrogation at the office of the Economic and Financial Crimes Commission (EFCC).
According to sources that spoke with The Cable, the questioning is taking place at the agency's regional command in Ilorin, Kwara state.
Fayemi is said to have arrived at the EFCC facility around 10 am on Thursday.
It's understood that the EFCC officials are questioning him about allegations of a N4 billion misappropriation.
This investigation is reportedly linked to how funds were managed during Fayemi's term as the Ekiti state governor.
Fayemi, a member of the All Progressives Congress (APC), was the governor of the state from 2018 to 2022. He transferred leadership to Biodun Oyebanji after Oyebanji won the June 2022 governorship election.
Previously, Fayemi had written to the EFCC asking for a delay in his summons due to his involvement in launching two books in honour of former President Muhammadu Buhari.
He stated that his role as one of the organizers required his attendance at the event.
Just before May 29, the EFCC announced its intention to scrutinize outgoing governors and other public officials.
In response to this, Bello Matawalle, the former governor of Zamfara, demanded that these probes be comprehensive and non-discriminatory.
The EFCC is currently investigating Matawalle for allegedly diverting N70 billion intended for contracts in Zamfara. Afterwards, Matawalle accused Abdulrasheed Bawa, the chairperson of the EFCC, of soliciting inducements.
The EFCC responded by asking Matawalle to provide proof of his allegation.
The agency stated that it is partnering with international associates to prevent politically exposed persons from fleeing the country.