10th NASS: Details Of Tinubu's Meeting With Abbas, Kalu Emerge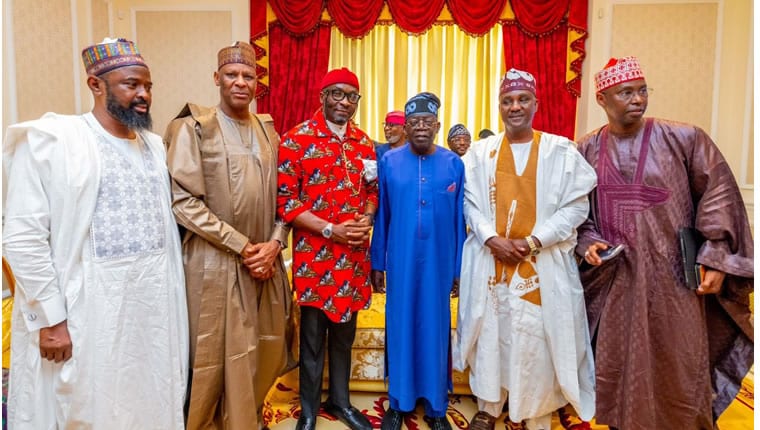 The All Progressives Congress (APC) endorsed candidates for the roles of Speaker and Deputy Speaker of the 10th House of Representatives, Tajudeen Abbas and Benjamin Kalu on Thursday, said they are committed to safeguarding the sovereignty of the parliament.
Their statements followed a meeting with President Bola Tinubu at the State House in Abuja and come in anticipation of the inauguration of the National Assembly's 10th leadership on June 13, 2023.
Speaking to State House correspondents, Abbas insisted that his role as Speaker if he eventually emerges would not be a mere figurehead, but a position dedicated to acting in the best interest of the Nigerian people.
He emphasized that the independence of the legislature would remain uncompromised under his leadership.
Abbas stated, "Nobody, Speaker or Senate President, Deputy Speaker or Deputy Senate President, nobody can manipulate the 360 members of the House of Reps to make them do what is not in the best interest of the public."
He praised the performance of the ninth National Assembly, lauding its collaborative yet autonomous relationship with the executive branch.
He highlighted that even the President was called upon to address certain security issues.
"There has never been any compromise in the National Assembly. The autonomy of the National Assembly has always been maintained, and it will continue to be maintained," he added.
Abbas confirmed that their visit to the presidential villa was to congratulate President Tinubu on his recent electoral victory and inauguration.
Their discussion centred around the challenges facing the nation, including economic and social issues.
"We didn't have any discussion concerning our opponents who are also aspiring to be Speakers and Deputy Speakers," he clarified.
The conversation focused on the country's challenges and President Tinubu's intended actions, especially concerning the fuel subsidy issue.
Deputy Speaker candidate Benjamin Kalu echoed Abbas' sentiments, promising a joint leadership focused on preserving parliamentary sovereignty.
He stressed, however, the importance of interdependence and collaboration between the three arms of government.
Kalu emphasized, "What we're bringing on board is parliamentary sovereignty. But also recognising that interdependence is key towards achieving any national objective… So the national objective of the executive, if it is what the people want, will remain the national objective of the legislature."