Scrap Ministry Of Niger Delta Affair – Orji Kalu To Tinubu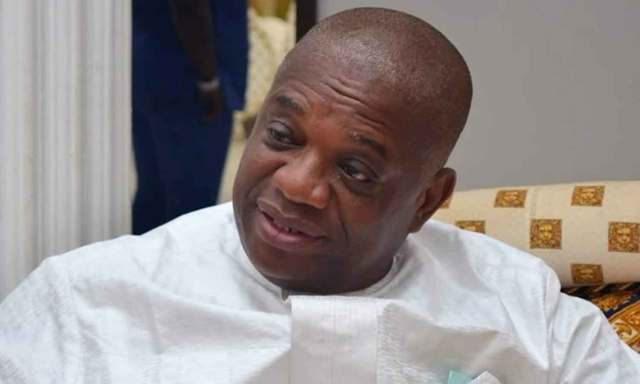 The Senate Chief Whip, Senator Orji Uzor Kalu, has asked President Bola Tinubu to scrap the Ministry of Niger Delta Affairs.
According to him, the existence of the ministry was not necessary because when the Niger Delta Development Commission (NDDC) is strengthened, it would have the capacity to handle the responsibilities of the Ministry, Naija News gathered.
Kalu submitted on Tuesday, while fielding questions from pressmen in Abuja, that there is nowhere in the act where the NDDC reports to the Ministry, rather it reports directly to the president.
He said "It was a beautiful transition. I'm very excited that Nigeria is transiting from one civilian to another without rancour and I'm expecting Tinubu to look into all the abandoned projects like the Ajaokuta Steel mill, and Jos rolling mills these are the source of our debts. Abandoned projects are what is taking out debt servicing.
"Secondly, I will like Tinubu to step on security and some of the ministries and parastatals that are no longer viable like the ministry of Nigeria Delta some of those ministries are not viable, We have the NDDC like we have the North East Development Commission, so the ministry of Niger Delta should be scrapped off, reposition the NDDC to report directly to the president which is what is in the Act. In the Act, there is nowhere they say NDDC will report to the Ministry of Nigeria Delta.
"They should allow the commission as a commission to be able to function purely as a commission.
"I'm excited to see Tinubu and all people of goodwill in Nigeria to be happy for Nigeria, to be happy for him, those days of stealing public funds are gone we are planning and ready to return this country to the Nigeria people because the country must be returned to the people and people must see their work because people are coming in thinking to steal money, those days are over. Our focus should be what Nigerian people get out of us."